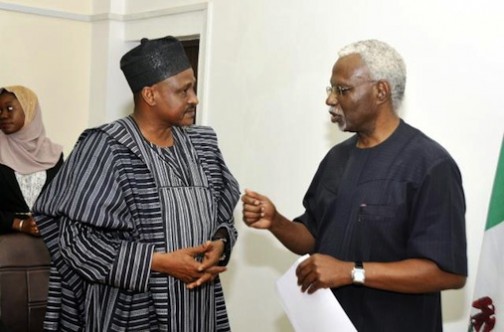 A software package for electronic management of procurement developed by the Bureau of Public Procurement (BPP) has attracted international attention, says the Chairman of the Independent Corrupt Practices and other Related Offences Commission (ICPC), Mr. Ekpo Nta.
Welcoming the acting Director-General of the Bureau, Engr. Ahmed Abdul, who led a team of the Bureau's management on a courtesy visit to the Commission, Mr. Nta acknowledged the Bureau's accomplishments, including its contributions to the nation's economic development.
However, he noted that one of the Bureau's most important, but least appreciated, accomplishments is its pioneering application of technology, through its Public Procurement Review Software (go-PRS), to the management of the procurement system.
This, he said, has been adopted by Mexico, among several other countries, in the management of their procurement systems.
The software was developed with assistance from the United Nations Office on Drugs and Crimes (UNODC). Mr. Nta tasked the Bureau to do more to showcase its accomplishments at international forums.
In his remarks, the new BPP helmsman said that, among other achievements, the Bureau saved the nation about N680 billion between 2009 and 2014 through its prior reviews of contracts awarded by the agencies of the federal government of Nigeria.
He said he hoped that his visit would strengthen the collaboration between the Bureau and ICPC, whose activities add the much-needed preventive dimension to the fight against corruption.