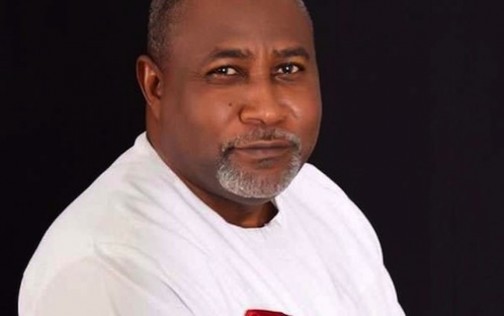 The Federal Government and the Nigeria Labour Congress (NLC) on Wednesday extolled the qualities of the late Minister of State for Labour and Employment, James Ocholi (SAN).
Senator Chris Ngige, the Minister of Labour and Employment, while speaking at the valedictory court session held in his honour at the National Industrial Court, Abuja described Ocholi's death as painful.
Ngige said that the legacies left behind by the late minister were good ones and would forever be remembered.
"I have known him before we started working together; we were together in the party APC.
"He was our deputy legal adviser and was also a member of the merger committee which I also belong.
"I have also known him as a lawyer and working together in the Ministry of Labour and Employment was a home coming to both of us.
"We were already friends and we have to pilot the affairs of the ministry together.
"Our main goal in the ministry was to bring change that will benefit the Nigerian workers and the society as a whole," he said.
He said Ocholi departure would not be forgotten in a hurry.
Speaking, Mr Ayba Wabba, NLC President, said the late minister had left his indelible footprints in the sands of time.
Wabba described Ocholi as one of Nigeria's brightest and finest minds who was cut down alongside his family members when his star was in the ascendancy.
"It is with a grief-stricken heart that I perform, arguably, one of the most difficult tasks as the President of the Nigeria Labour Congress.
"As Ocholi's death is an unspeakable tragedy that numb the senses and he left no one in doubt that he was a trusted ally of Labour.
"Indeed, Ocholi's knowledge of labour laws, industrial relations practice and his eagerness to work with social partners in the labour circuit raised hope for the labour movement," he said.
The president also described Ocholi as a legal luminary, an urbane, a highly cultivated person and an invaluable asset in government-labour relations.
"What a shame death has robbed us of this priceless and irreplaceable gem. How can we come to terms with this? It is ever so difficult.
"The least we can do in memory of this illustrious son is to imbibe his noble qualities. We should also go a step further to immortalise his name after him a worthy edifice or institution.
"Fare thee well, my friend and my brother, Mr James Ocholi, (SAN)," Wabba added.