Cyriacus Izuekwe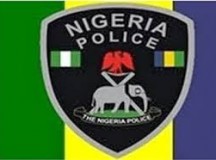 A 24-year-old man has been arrested by the police for allegedly stealing a 12-month-old baby in Lagos State, western Nigeria.
The suspect, Happiness Uma, was arrested along Eric Moore Road in Sururere, Lagos, western Nigeria, with the baby while escaping to an unknown destination.
The arrest followed a routine patrol by the police operatives in the area who suspected Uma and the baby.
Consequently, the police accosted Uma to ask to know the mother and where he was taken her to.
When the police questioned Uma on how he came about the baby, he was unable to give satisfactory answers.
He was immediately arrested.
According to the police, Uma first claimed that the baby was his own and later told the same police that he found her in a bush where she was crying and he rescued her.
He did not state the bush he found her in Sururere and where he was taking her to.
He also confessed that he did not report to the police where he claimed he recovered the baby.
The Lagos State Police Public Relations Officer, PPRO, SP Dolapo Badmos, confirmed the arrest and the recovery of the baby.
She said that Uma and the baby would be handed over to the Command's Gender Unit where cases concerning women and children are handled for further investigation.
Dolapo reiterated police commitment to continue to combat crimes and get rid of any form of criminality in the state.
She assured that the personnel of the command will continue to be on the trail of the undesirable elements in the state and urged the public to go about their lawful duties as the police will continue to protect life and property in the state.