Abiodun Onafuye/Abeokuta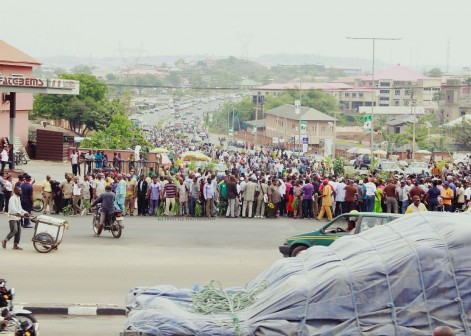 Workers in the public service in Ogun State resumed Thursday at their duty posts after the suspension of their 10-day strike.
The leadership of labour unions had last night announced the suspension of the industrial action after the intervention of royal fathers and some notable personalities in the state.
Findings around some offices at the state Government Secretariat, Oke Mosan, showed that some workers were present at their various duty posts.
The turn out was low due to the late dissemination of the information across to the workers.
The information about the strike suspension was first circulated on social media before the official announcement was made by the State Chairman of the Nigeria Labour Congress, NLC, Comrade Akeem Ambali.
From the Goveenor's office to the office of the Secretary to the State Government, SSG, and office of the Auditor General in the state, workers were seen at their duty posts while few were absent from work.
Schools, hospitals and courts were also open as litigants were seen moving from one place to another filing their documents.
A visit to the state hospital, Ijaye, showed that activities have resumed in full with medical workers seen at their various posts attending to patients.
Some of the workers who spoke with P.M.NEWS thanked the royal fathers for their fatherly role in putting end to the strike, and urged them not to relent in ensuring that the state government does what is expected from it.
"We are happy to resume work but it is not yet Uhuru as the strike was not called off but suspended. The royal fathers have promised to mediate in the matter and bring about a final solution to the matter.
"We believe in them and other eminent personalities in the state who have intervened in the matter but we will be glad to see that all issues are resolved before the expiration of the 14-day ultimatum," the workers pleaded.