Okafor Ofiebor/Port Harcourt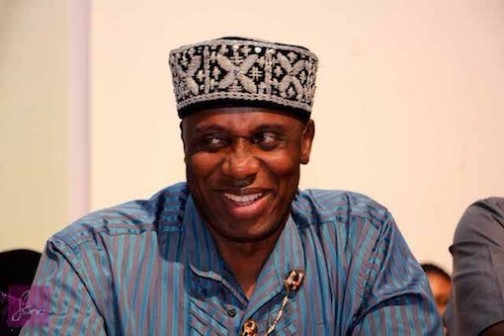 Minister of Transport and former governor of Rivers state, Rotimi Amaechi, has urged Rivers People to vote out the political party that has turned the state into a killing field.
In a recorded broadcast ahead of the Saturday 19 March national and state assemblies re-run elections, he urged the people to avail themselves of another opportunity to exercise their rights to vote for candidates of their choice.
He reminded them that the last time the elections were held, members of the All Progressives Congress (APC) were brazenly, crudely and violently prevented from exercising their inalienable rights to elect those they wanted.
"Those same characters and forces that stole our votes by violently denying us the right to vote the last time, are at it again. In the months and weeks leading to this Saturday's elections, they have employed the use of violence and threats to lives as tools of intimidation and harassment, all aimed at preventing us from coming out to vote. They have turned our hitherto peaceful state into a haven of brazen criminality, culminating in killings and maiming of innocent citizens."
Amaechi said that this time around the Commander-In-Chief, President Muhammadu Buhari has assured the security of lives and property in the state before, during and after the elections.
"Mr. President has graciously provided adequate security through the length and breadth of the State. I therefore enjoin you all to come out en mass to exercise your civic rights, on Saturday.
To this end, the reign of terror in some of our Local Government Areas, leading to senseless killings will not be tolerated, as the security agencies have been directed to ensure the safety of all before, during and after the elections".
The Minister described the hasty declaration of Thursday and Friday as public holidays and locking down all businesses both in public and private sector as insensitive and unconstitutional.
"The Rivers State Government has declared a two-day 'public holiday', for Thursday and Friday. To this effect, the State government has directed non Rivers State government establishments and institutions such as banks, businesses and schools to ensure compliance. It is however sad to note that the State government is extending the public holidays to private institutions.
"This, from the constitutional point of view is an illegality, which clearly shows that the incumbent governor has no regard for the people nor care for their well being. This flows from the sudden declaration of a two-day public holiday without considering the attendant economic hardships and consequences it would inflict on the people and the State, respectively".
He implored the people to come out and vote for APC and their votes will count.
He urged Rivers people not to submit to any form of intimidation and threat because it is their constitutional by coming out exercise their right and civic responsibility.
"No one, I repeat, no one can stop you from exercising this right. Once again, let me assure you all that your security and safety is guaranteed. Come out and exercise your right to vote", said Amaechi.