Okafor Ofiebor/Port Harcourt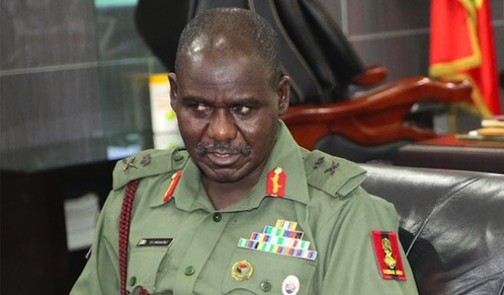 A Rivers State High Court sitting in Port Harcourt has restrained the Chief of Defence Staff, the Brigade Commander of Amphibious Brigade and the Chief of Army Staff, from deploying military operatives for the re-run elections.
In a ruling delivered by Justice George Omereji in a suit filed by the Peoples Democratic Party, PDP, Chairman, Felix Obuah and the PDP, the court ordered: "That an order of interim order be made and is hereby made restraining , Chief of Defence Staff, Chief of Army Staff, Brigade Commander, 2nd Amphibious Brigade, whether by themselves, their agents, servants, officers and operatives or privies from interfering with the applicants right to freely participate in the government of Nigeria either directly or through free chosen representatives, threatens to arrest, harass, intimidate, torture, incarcerate the applicants and their members during the rerun elections for the state and national assembly on 19 March, 2016".
The court based its judgment on a judgment by the Appeal Court in the case between the APC versus others in 2015 detailing the non involvement of the army and the armed forces in elections during the Ekiti state elections.
Justice Omereji ordered that the PDP has the responsibility to serve the judgment on the military for them to comply.
"Leave be and is hereby granted the applicants to issue and serve the originating motion of the jurisdiction of this Honorable court for service on the Chief of Defence Staff, Chief of Army Staff and the Brigade Commander of Second Amphibious Brigade and INEC at the Federal Capital Territory, FCT", Justice Omereji said.
Omereji also heads the panel of inquiry set up to probe former Governor Chibuike Amaechi.
The restraining order by the High Court has elicited swift reactions from human rights groups in state.
Anyankwe Nsirimovu, Director General of Human rights and humanitarian law has condemned the court order that would not allow security agencies to carry out their constitutional function of protecting lives and property in face of insecurity may end up not obeyed.
Nsirimovu said the judiciary should not isolate itself from glaring security breaches in the society.