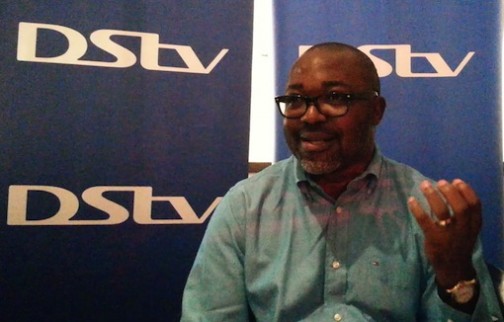 MultiChoice Nigeria has announced that there will be no price increase for subscribers on its DStv service. In a statement issued on Friday, the company said it has decided against the imposition of price increase because it recognises the biting effects of the current economic situation on subscribers.
"We are extremely pleased to announce that there will be no price increase on DStv subscriptions this April on any of the bouquets. Barring any further external economic shocks, we do not anticipate a price increase in 2016. This means that from next month, DStv subscribers can fully immerse themselves in the exciting world of DStv entertainment, at no extra cost," said John Ugbe, Managing Director, MultiChoice Nigeria.
The company explained that it has endured a tough year, which has seen its markets suffer as a result of commodity and oil price weakness, coupled with the huge devaluations of local currencies. Most of its costs, it said, are incurred in dollars, forcing it to pass through price increases in 2015.
"But we are not alone! Our subscribers, our biggest asset, are suffering. So we are going to do our bit. We've decided to absorb some of the pain and not impose a price increase on any of our DStv bouquets in April as we usually do," the statement said.
MultiChoice also reiterated its commitment to bringing to subscribers the best possible content at the most affordable price in an effort to provide great viewing experience and the best local and international television entertainment.
"We started this journey last month when we launched two new SuperSport channels in order to bring the EPL, La Liga and the EURO 2016 tournament to DStv Compact subscribers and we are not stopping there.
"This April, DStv channels will showcase the best and latest upcoming new seasons of popular series including the highly-anticipated Season 6 of Game of Thrones starting on M-Net Edge, Express from the US, along with the brand new telenovela, Hush, on Africa Magic Showcase and The Voice: Nigeria.
Subscribers will also be spoilt for choice with a variety of local and international entertainment shows available on their DStv bouquets including a new telenovela on Zee World, East Meets West while a 'Wedding Season' film marathon theme on Universal channel will warm viewers' hearts with its selection of romcom titles. "More themed film marathons await on Studio Universal where 'Manscape', 'April Fools', 'Getting Away With it' and a Steven Spielberg marathon will provide plenty of laughs and thrills.
"Hollywood's glitz and glamourous stars will be showcased on E! Entertainment with the return of #Richkids Of Beverly Hills and the premier of LA Clippers Dance Squad. Get a front row view of your favourite stars as they walk the red carpet at the star-studded Black Girls Rock 2016 on BET and the 2016 MTV Movie Awards on MTV Base.
Football fans on DStv Premium, Compact Plus and Compact are also in for a treat with live EPL, La Liga and EURO 2016 tournament action on SS3, SS5, SS11 and SS12 with the Spanish side gearing up to showcase the anticipated El Clasico match between Barcelona and Real Madrid on 3 April," the statement said.