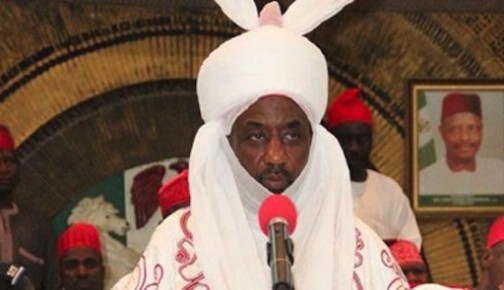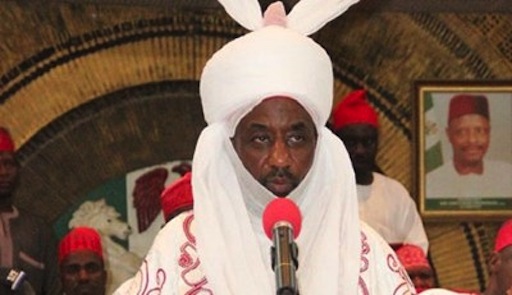 The Emir of Kano, Alhaji Muhammadu Sanusi II, on Saturday said Nigeria must stop importing what it has in order to boost local industries and create jobs.
The Emir stated this in Kaduna while inaugurating the new Council Secretariat of the Kaduna Chamber of Commerce, Industry, Mines and Agriculture (KACCIMA).
Sanusi said the current economic crisis induced by the crash in global oil price, should serve as a wake up call for the country to utilise its resources judiciously.
"Nigeria is full of experts in importing what we have and exporting what we do not have.
"We have cotton but we import textile materials from China; we have crude oil but we import fuel refined from our own crude from Russia and other countries.
"We have gas but we let it flare away instead of utilising it to produce power, yet import generators from outside.
"We eat our hides and skin and import shoes from outside, and we eat our tomatoes and import canned tomatoes paste from China."
The Emir said things must change, and advised the Federal Government to give priority to education, industries, power and agriculture.
Sanusi noted that the textile industries in the past had employed more than 600, 000 people at a time.
He therefore advised industrialists to be in the vanguard of advising the administration on key directions to move the economy forward and always draw the attention of government when it derails from targeted national goals.
The Emir stressed that the persistent conflicts in the country were largely due to economic hardships and not religion or tribal sentiments.
He expressed the belief that the resuscitation of Nigeria's industrial base would offer massive employment ant take off the streets, the huge number of idle youths used to foment crisis.
On the current economic hardship in the country, the Emir said Nigerians must be educated to appreciate that it was due to the low revenue accruing to government as a result of the fall in oil price.
"It is not possible to continue doing what you are doing when the price of oil was at $110 and now that it is selling at about $30.
"People ought to realise that the price of oil has bearing on the current hike in goods and services, and until things change, we must have to adjust our needs as a nation."
Sanusi also spoke on the effect of smuggling on the nation's economy and called for massive enlightenment to educate those involved on the harm they inflict on the wellbeing of the common man.
He called on religious leaders, to use their sermons in Mosques and Churches, to call for boycott of foreign goods and for patronage of Made-in-Nigeria products.
Earlier, the President of the Chamber, Dr Abdul Alimi-Bello, expressed the group's appreciation to the Emir for his continuous support.
He disclosed that the chamber had set up a committee to establish a library on Nigeria's economic potentials.