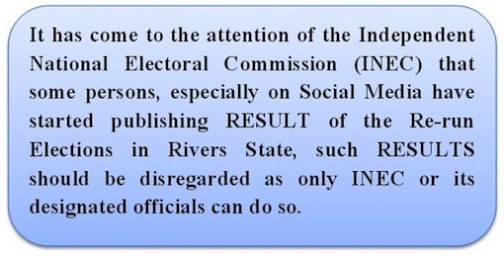 The Independent National Electoral Commission, (INEC) has urged Nigerians at home and abroad to disregard results of Rivers national and state assembly elections posted on social media.
INEC stated that only results announced by designated officials of the electoral body should be taken seriously.
"Results on Social Media should be disregarded as only INEC or its designated officials can do so," INEC said on its official Twitter account.
INEC's reaction comes after some results were published on social media.
Meanwhile, has suspended elections in Andoni, Bonny, Gokana, and Abuah-Odua LGAs due to violence.