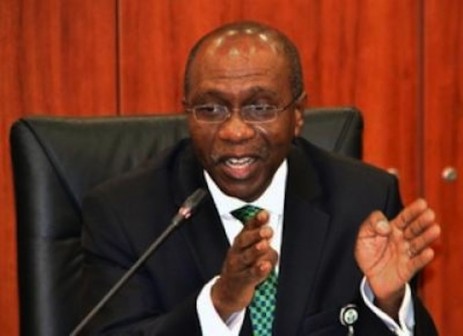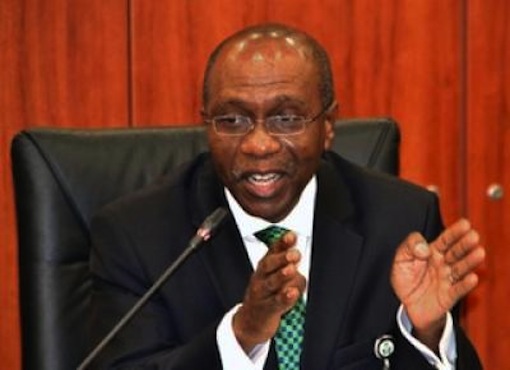 With the recent economic downturn facing the nation gradually snowballing to becoming one of the greatest challenges of this administration, Aminu Imam in this piece, examines the Central Bank of Nigeria (CBN)'s monetary policy measures towards ensuring price stability.
The President Muhammadu Buhari-led administration appears to be doing a wonderful job fighting corruption. The last time this monster was tackled head-on in this country, was in 1984, by the same Head of State Buhari.
Then as now, the price of crude oil created the havoc. Then, as now, there were discordant views about whether or not the government should devalue the currency.
Meanwhile, as the administration is focusing on the battle against corruption and on external affairs, there is no discernible policy direction of government with regards to the economy and there's an overwhelming feeling among most informed that the economy is faltering at an alarming rate and a resignation that it might never get better than this without some sort of dramatic change.
An oil producing country like ours is unable to meet up with its local demands on the derivatives from the crude oil that it produces yet the government appears not to be bothered.
Prices of goods including spare parts have skyrocketed with no hope of coming down again, heightening inflation pressure.
The Government may pretend not know it but it is the reality on ground. Pure water sachet is now selling for N10 as against N5 in the North and N20 as against N10 in Lagos and places like Abuja; this is not because there are water shortages in the country, but allegedly due to the cost of importing polyethylene, a raw material for making the sachet, which has shot up.
Already, prices of consumer products and household items like mobile phones, electrical components and electronics have been inflated by over 20 percent, as such products are imported and assembled locally.
The macro-economic forecasts published recently by the National Bureau of Statistics (NBS) on the nation's major economic indicators has shown that there is a cause to worry even as they point to a looming recession.
Growth in the economy slowed to 2.8 percent last year, the weakest level since 1999, the statistics agency said March 10. Industrial output contracted 2.2 percent last year, compared with expansion of 6.8 percent in 2014.
An analysis of Nigeria's economic indicators showed that Business Confidence stood at 8.3 percent as at the end of last year, down by 6.6 percent from 14.9 percent recorded at the third quarter of 2015. As at the last quarter of 2015, consumer confidence in Nigeria dropped to -3% from -1.9% recorded the previous quarter.
During the same period, unemployment grew at a rate of 9.9 percent, from 8.2 percent recorded at the previous quarter.
Although the CBN had earlier stated that inflation could remain within single digit if necessary actions are taken, the Consumer Price Index (CPI), which measures inflation, rose significantly to 11.4 percent in February, compared to 9.6 percent the previous month, according to the NBS.
This is contained in the February 2016 CPI/ Inflation Report issued by the NBS in Abuja this past week. The CPI measures the average change over time in prices of goods and services consumed by people on daily basis.
Also, the country's manufacturing production rate dropped to -0.3 percent at the second quarter of last year, from -0.7 percent recorded the previous quarter; this is just as economic analysts Mckinsey predicts Nigerian manufacturing sector has the 'potential' to deliver output of $144bn a year by 2030, up from $35bn in 2013.
Lately, faced with an imminent decline in their stocked raw materials arising from inability to access more for their local production, some local manufacturers have started rationing what they have as inflation hits consumer prices.
The task before the CBN Governor Godwin Emefiele is indeed herculean. Lamenting the seemingly ambiguous role played by the CBN, billionaire industrialist and chairman of one of Nigeria's largest foods & infrastructure conglomerates, BUA Group, AbdulSamad Rabi'u, "On one hand, the Central Bank of Nigeria (CBN) claims to be safeguarding the currency in line with the Federal Government's resolve to protect the Naira but on the other hand, the lack of a transparent exchange rate policy and inequitable distribution of foreign exchange to all players in key sectors meant to boost local production only worsens an already bad situation."
Thankfully, Emefiele and the Trade and Investment Minister, Okechukwu Enelamah are already discussing ways to ensure supplies of foreign exchange to manufacturers as the plunge in oil prices constricts dollar inflows.
Everybody knows that the classical definition of inflation means too much money chasing too few goods – irrespective of whether those goods are imported or produced locally.
Nigeria remains an import-dependent nation; and we all contributed to making it that way and we have not even started to control our appetite for imports.
Many economic experts and social commentators have said the current rate of rising inflation requires the CBN's urgent attention because of its adverse effects on the economic well-being of the citizens.
Critics however have always pointed out that the inflation rate in Nigeria is firstly artificial in most cases because value of goods and services really has no pricing index.
Some years ago, pertinent questions regarding CBN's monetary policy measures were raised at the annual general meeting of the Money Market Association of Nigeria in Abuja. These include, firstly, should the CBN focus only on inflation, while quite a number of other prospects exist?
Second is the challenge of fiscal shocks/surprises, which appear to be a regular feature of the Nigerian economy.
Third, the question of who sets the target must also be answered; is it the government, the CBN or both? Should the target be point or range?
Fourth, is the accountability of the CBN and the provision of timely information on a consistent basis, capable of generating an explicit quantitative target for inflation, and articulation of policy based on forward-looking assessment of the inflation process?
These are indeed issues that may pose great challenges to an effective transition to a new monetary framework.
Growth in any economy means nothing if the inflation rate in that economy is on the high side. High inflation rate renders useless any positive growth in an economy, so much so that such growth is barely recognizable.
As industry observers worry on how long it would take for this inflationary trend to be halted, even a forlorn hope seems like a mirage, because there is no vibrant economic team to tackle these economic challenges and provide clarity and direction of economic policies. All we have is widening team of media foot soldiers who, for now, specializes in sustaining the sermons of melancholy inherited by the regime.
Sounding out a note of warning, Chairman, Stanbic IBTC Holdings Plc, Atedo Peterside, says the foreign exchange policy adopted by the federal government under the leadership of President Muhammadu Buhari "appears unsustainable".
Speaking at the 2016 Standard Bank West Africa investors' conference in Lagos on last Tuesday, Peterside said investors do not like uncertainties as seen in the new administration over the past few months. "In early September, 2015, the big unknown was the country's economic policy direction and the likely composition of the president's economic team," he said.
"The team is now in place but the greatest policy uncertainty of all remains and that is an exchange rate policy regime that threatens the foundations of macro-economic stability and appears to be unsustainable.
As another observer also put it, "We're on board with diversity but we don't have enough people in the decision-making process. We only have decision influencers".
Others who had adopted a wait-and-see attitude wanting to see how this government will manage the economy are fast losing their patience because they have seen enough.
Given that over-production and excess demand are the major causes of inflationary trends, the challenge before the CBN therefore is to grow the economy by ensuring reasonable growth for the real sector. This can be done with its monetary policy instruments, which experts say is necessary in employment generation, poverty reduction and sustainability of macro-economic growth rates and objectives of any serious government.
Overall, the apex bank would need to reinforce its technical capacity for the analysis of monetary policy and a comprehensive toolkit for macro-economic projections in order to smoothly transit to a new framework.
Recall that the Chairman of the US Federal Reserve Bank, equivalent to our CBN Governor, Dr. Arthur Burns, once said that "if a nation allowed an untenable economic situation to persist for too long, suddenly, there are no good options left". Nigeria is slowly but surely approaching a situation where there are no good options left. Even now, the options have been reduced to few. But another delay will spell doom.
Stakeholders are therefore calling on the relevant authorities to bring the inflation and interest rates down if they do not want the economy to collapse.
As AbdulSamad Rabi'u had summarised: "It may take a while to get there but with the programmes being put in place by the current government coupled with proposed investments in infrastructure, we will surmount these challenges."
—Imam could be reached on telephone number +234-803-364-4990