Okafor Ofeibor/Port Harcourt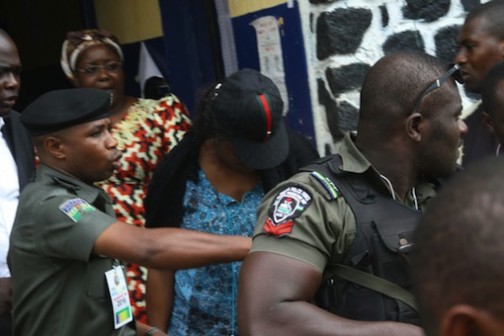 On Sunday, March 20, former governor of Rivers, Rotimi Amaechi showed his successor, Nyesom Wike who is the boss in the state following the botched rerun assembly polls.
The duo who met at Mile One Police Station in Port Harcourt, the state capital, over the detention of Mrs Ekwi Adebisa, INEC ward 10 collation officer allowed maturity thrive as they averted what would have been a bloody clash.
Trouble started when the Independent National Electoral Commission (INEC) collation officer for Port Harcourt LGA, PHALGA, ward 10 was barricaded by the security detail attached to Governor Nyesom Wike at the Mile One Police Station.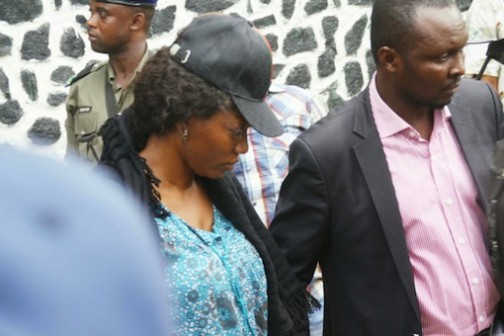 It was gathered that Adebisa was about declaring the collated results for Ward 10 in PHALGA, when the leaders of the PDP in the area alerted Governor Nyesom Wike who stormed the police station in a bid to whisk the INEC collation officer away.
Similarly, the leaders of the APC in PHALGA on the other hand alerted Amaechi who came in company of the Director General of NIMASA, Dr Dakuku Peterside, acting DG of NDDC, Mrs Ibim Semenitari and other APC leaders.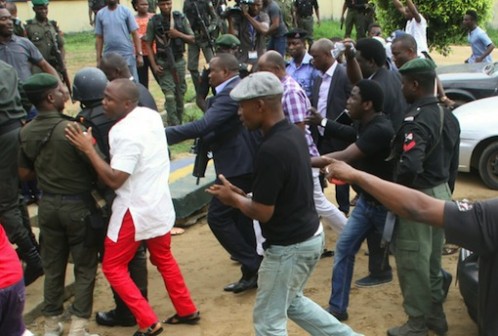 Not long after Wike and PDP leaders arrived the station, more than scores of soldiers stormed the station alongside Amaechi and directed that Adebisa be released.
What could have led to blood shed at the Mile One Police Station was however averted following the obedience of Wike, who listened to the orders barked by fierce looking Nigeria soldiers.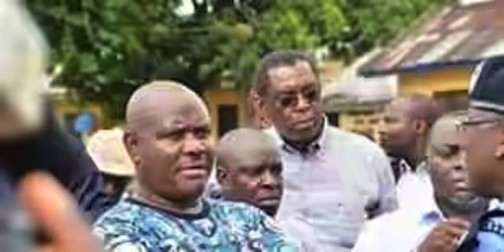 Adebisa then was taken away by the police team led by an AIG left.
Following the face-off, Wike told journalists at a press conference that Adebisa is the girlfriend of the APC candidate for the Port Harcourt Federal Constituency who framed her abduction alongside other APC leaders.