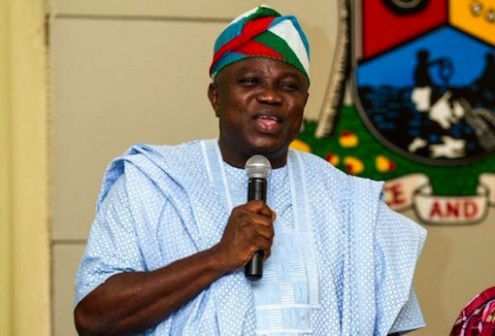 Some residents of Ile-Iwe in Agbado Oke-Odo Local Council Development Area (LCDA) of Lagos State on Tuesday lauded the State Government for completing the Meiran-Ile-Iwe Road which was abandoned for so many years.
A cross section of residents, who spoke to our correspondent, said Governor Akinwunmi Ambode deserved all accolades for the completion of the road project.
Meiran-Ile-Iwe Road is a major link road between Lagos-Abeokuta expressway and Ajasa, Ipaja, Ayobo and other adjourning routes.
A resident of the area, Mrs Abidemi Oyekunle said the completion of the road has brought succour to many who ply the route daily.
"You see, this project was abandoned for many years. At a point, many had to move out of this area because of the very deplorable state of the road. Businesses also folded up as many shop owners along the road were left with no other option than to move to other places where customers would see their market.
"So, it was that bad until the rehabilitation was embarked upon," Mrs. Oyekunle recalled.
Another resident, Mr. Olakunle Akanbi commended Governor Ambode, saying the development was an eloquent testimony of the Governor's continuity with improvement mantra.
"I said so because this road has been abandoned for years and the former administration started it but stopped along the line. Now, this administration has completed it.
"My appeal to the Governor is that he should see to the indiscriminate parking of trucks and vehicles on the newly completed road and he should include the road in the Light Up Lagos Project.
"Like oliver twist, we will always ask for more and I think the Governor should provide street light on the road. I also think very seriously that the Governor should direct the Lagos State Waste Management Authority (LAWMA) to embark on massive clean up of the road. As it is, the road is very dirty with abandoned refuse scattered in strategic locations which is an eyesore," Mr. Akanbi said.
On his part, another resident of the area, Mr. Kehinde Ogunmuyiwa commended the Governor and urged him to expedite action on the Ile-Iwe-Command Road to compliment the work done on Meiran-Ile-Iwe Road.
According to Ogunmuyiwa, such would go a long way in the transformation of the entire axis as promised by the governor.