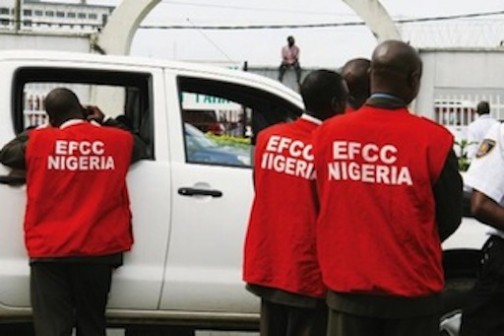 An Austrian security consultant has sued Nigeria's Economic and Financial Crimes Commission (EFCC( for alleged illegal detention.
Wolfgang Reinl asked the Abuja High Court on Wednesday for damages of about $10 million for his alleged detention from December 28 to February 5.
EFCC lawyer Ibrahim Audu argued Reinl has no right to sue but it was overruled by the judge, who adjourned the case.
Reinl was detained in connection with in a contract issued by Sambo Dasuki, the former national security adviser who was detained for allegedly diverting $2.1 billion meant to buy arms to fight Boko Haram extremists.
He was listed by the committee established to audit the procurement of arms and equipment in the Armed Forces and Defence sector from 2007 to 2015.