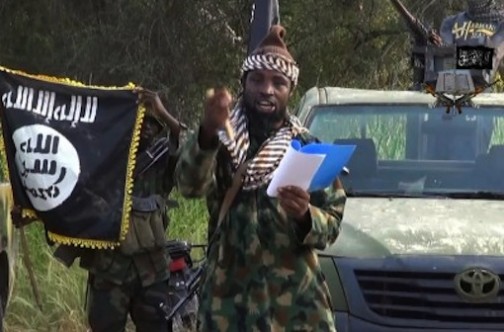 For the first time in seven moths, the leader of Nigeria's militant Islamist group Boko Haram has appeared in a new propaganda video rallying his fighters who have been under heavy pressure from regional forces.
In the seven-minute video released today, a subdued Abubakar Shekau appears in a military uniform with a rifle resting on his left shoulder and said he wanted to thank his followers for their dedication.
The group has recently been on the back foot in its violent campaign to establish an Islamic state in northern Nigeria.
A military operation involving troops from Nigeria, Cameroon and Chad has recaptured all towns and cities once controlled by Boko Haram.
"I have done my part. This message is just to reassure you that I'm alive and actually the one speaking to you," he said in both Hausa and Arabic.
The Islamist insurgency has killed 20,000 people since 2009.