Ayorinde Oluokun/Abuja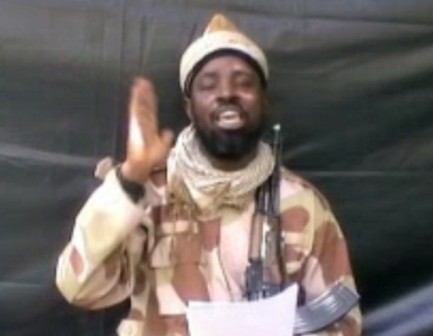 A report on Thursday indicated that the Nigerian Military is investigating a new video from leader of the Boko Haram sect, Abubakar Shekau to ascertain its authenticity.
A report on PRNigeria, a website which regularly reports activities of the Nigerian military indicated that a video has been circulating in some Northern States in which a man who claimed to be Shekau was seen calling on members of Boko Haram to stop their insurgent activities and embrace peace.
The purported Shekau had in the video called on his followers to embrace peace and stop the fighting by sheathing their swords and surrendering to the Nigerian forces.
PRNigeria however quoted an unnamed military as saying that the video will not affect the war against the insurgents in North East Nigeria.
READ: BREAKING: Shekau back in new video, says he is alive
According to PRNigeria, the military officer said: "the ongoing campaign against insurgency and indeed Boko Haram is being intensified most especially in the Sambisa forest, and its environs in order to further degrade and demystify the sect and bring them to their knees.
"We are aware of the video but we are subjecting it to thorough forensic investigation.
"We wont take any action that can stop the ongoing offensives against the terrorists in all fronts.
"Every terrorist is free to surrender.
"While the military is conscious of sustaining the tempo on its war against terrorism, the military intelligence will subject the undated and unverified video to forensic analyses."
Shekau was last heard from in March 2015, when an audio message attributed to him was released pledging Boko Haram's allegiance to the Islamic State militant group (ISIS), after which it rebranded itself as the Islamic State West Africa Province (ISWAP).
The Boko Haram leader had also issued a threat to disrupt the 2015 general elections.
The Nigerian military had claimed that it has killed the Boko Haram leader a couple of times in the past, a claim that was always denied by the insurgent group.