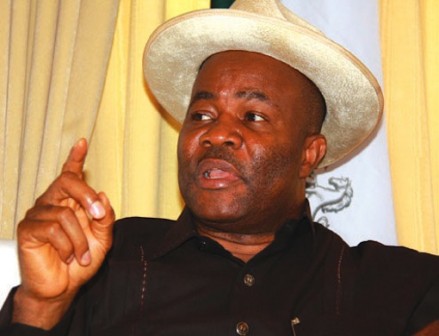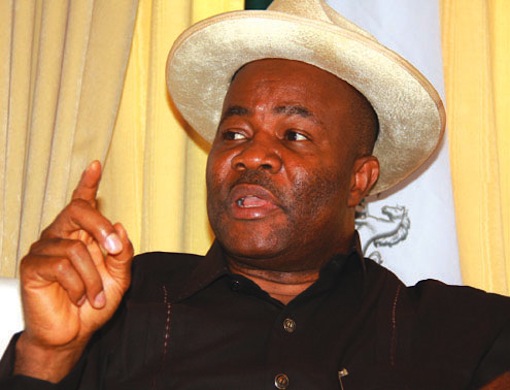 The Peoples Democratic Party (PDP) Caucus at the Senate has called on the Independent National Electoral Commission (INEC) to release the outstanding results in Saturday's legislative re-run elections in Rivers.
The Minority Leader of the Senate, Chief Godswill Akpabio, made the call on behalf of the caucus at a news conference in Abuja on Thursday.
Akpabio said that the call was part of the resolutions reached at the caucus' meeting on Wednesday.
He said that the meeting resolved that INEC should release the elections results, particularly those collated from all polling units, wards and local government areas, in its possession.
"The caucus condemns in totality, the acts of violence perpetrated by enemies of democracy during the re-run elections in Rivers.
"The caucus calls on President Muhammadu Buhari to support the ongoing commission of enquiry investigating the killings in the Rivers re-run elections.
"Buhari's intervention is necessary with a view to bringing the perpetrators of the violence and killings to justice.
"The caucus agreed to send a delegation to visit Rivers with a view to congratulating Gov. Nyesom Wike on the electoral victories," he said.
Akpabio said that the delegation would also commiserate with the wounded and families of those that lost their lives in the elections, particularly the National Youth Service Corps (NYSC) member, "who was slain in the imbroglio".
He said that the caucus also called on INEC to, as a matter of urgency, reschedule lmo North Senatorial re-run election since the 90 days ordered by the court had elapsed.
The caucus, according to Akpabio, further urged INEC to reschedule similar re-run elections in Anambra Central and Kogi East Senatorial districts.
He disclosed that the caucus reviewed the decision of PDP National Executive Council (NEC) and agreed that the timetable of the party's congresses and National Convention remained sacrosanct.
He added that a vote of confidence was passed on the National Chairman of the party, Sen. Ali Modu Sheriff, and the leadership of the 8th Senate's PDP Caucus.
The former Akwa-Ibom governor said that the caucus urged the political class to exhibit tolerance for multi-party democracy in the nation and also to discourage political impunity in all ramifications.