Dedeigbo Ayodeji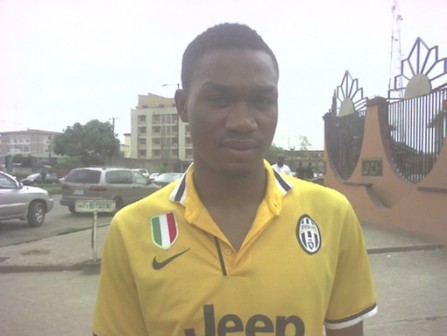 Son of late All Progressives Congress deputy youth leader, Alhaji Abdul Azeez Ottun has cried out to Nigerians for help while explaining how is father died during a Peoples Democratic Party rally in Adeniji Adele Lagos state, southwest Nigeria.
According to Usman Ottun, son of the late APC chieftain, "My father was shot at close range, though I was at the scene of the incident, we shot the bullet hole in his chest.
Narrating how his father was killed, he stated the he had just arrived Adeniji for an APC meeting and about the same time he arrived, former president of Nigeria, Goodluck Ebele Jonathan arrived Lagos and was received by some PDP members.
"On their way back there was a pandemonium on the street, unfortunately my father was there wearing an APC cap. He did not know they had seen him because they know him as the deputy youth leader.
"One of them just shot from a distance and my father was hit. We tried our best to bring him back to life, we took him to a nearest Hospital on Victoria Island but they rejected him and we were referred to General Hospital but before we arrived the hospital, he had gone to answer the calls of the Almighty Allah.
He stressed that his father should not have died like a chicken. "My father should not die like a chicken, since my father died my schooling stopped, I am a 200 level student of Olabisi Onabanjo University studying sociology and this is applicable to my siblings as well.
He added that, "My father, late Alhaji Abdul Azeez was also a member of Nigerian Union of Road Transport Workers (NURTW) but my father has not been remembered, we've been suffering since he died, nobody has come to help in one way or the other," he said.
Of his father's attributes, he said: "My father is never a trouble maker, he was a peace maker. To me is very unfair, because my father had played a vital role before he died. I want to go back to school with my siblings, so that we can be better instruments to Nigeria in future, that is why I want the intervention of APC and NURTW."
He further stated that on 24 September 2016 it will be two years since he dad died.
He narrated that, "when my father was shot, I was also shot but God only revived my soul."
"I read in the newspaper that two people were alleged to have killed my father, Ali Balogun and Mustapha Adekunle A.K.A Sego but whosoever is responsible for my father's death should not go unpunished," he said.
Meanwhile a friend to Usman who pleaded anonymity also told our correspondent that, Usman's father had sacrificed his life for APC, and NURTW.
I do not believe that his children should be neglected just like that, now if you see, the one in the higher institution had stopped schooling why?, I think they always say children are the leaders of tomorrow, I believe when these children become somebody tomorrow, it is the pride to the nation as a whole.
I am appealing to our amiable governor, Akinwunmi Ambode and his executive members to assist. Also our people at the federal government level should support these children," he stated.