By Yemi Saka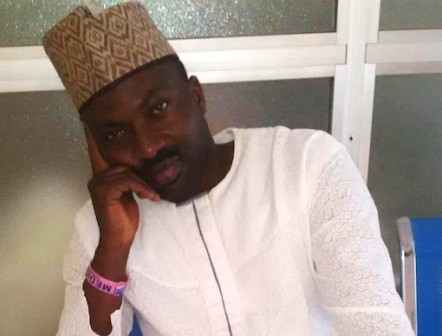 I must start with profound apologies to everyone who I brought on board to be part of the great movement. I say this because I made you put your hard earned integrity and reputation on the line.
While on a visit to Abuja, just before leaving town, I made a call to a friend and he pleaded with me to meet him up the next day and be part of the next big thing.
I got there and I was warmly received. I was pencilled down to be the Lagos State Coordinator but 2 days after, I was made the substantive Zonal Coordinator, South West.
I met everyone. I met Chinedu, the Chairman, Okey, Mustapha Ramalan(Musty), and the rest of the volunteer team.
I was given a narrative and I bought it.
I wasn't gullible, I gave it my utmost critical thinking and I was damn convinced about it.
This was just weeks after I was added to a WhatsApp chat group of an organisation which claimed to be involved in similar independent advocacy activities.
Just 48hrs in the group, I told two friends of mine that the group is directionless and nothing but a gossip chat room.
The desire for action made my decision an easy one.
At #istandwithbuhari, I saw structure, orderliness, vision, zeal, passion and patriotism.
This formed my decision to go public with my alliance with the organisation.
I brought credible people on board, and was strongly committed to bringing more of such on board before we were dealt the first blow.
The story that Engr. Chinedu Okpalama was a leading campaigner for the return of GEJ at the last dispensation was what many felt was too much of a moral burden.
Those who pushed forward this arguments thrived on the sentiments of many Nigerians.
The issue and its handling got my friend and I on a collision course because as a journalist, I demanded more from the media team of the organisation.
This got us probing ourselves. In a bid to pacify Nigerians and not lose sight of our goals, Chinedu stepped aside while I kept pushing aggressively for a change in the narrative out there.
I remember Kayode Ogundamisi's post and my response to it.
I made effort through a senior colleague to get on AIT's Focus Nigeria just to change or correct the impression the public about "us", but I had to pay AIT to appear on the programme, I was told.
What I could aptly depict it with is like asking a poor man with N600 to come pay N500,000 for spiritual activities to become rich.
There was no money. There was no such money in the organisation.
My senior colleague who gave me the link to AIT said to me; "Yemi, you're bigger than that group. You are a bigger brand than this group".
My response to him was "uncle….. the group have good intentions and you know I'm a loyal person. I can't and won't leave the group when its down..
When the bad press broke, I demanded for a postponement of the much talked about rally, while we were pushing for restructuring.
We demanded for the registration status of the group and Chinedu made us realise we need to perfect it after the Affirmation March because the current registration status was just to retain the name ISWB.
Some of us kept pushing for us to downplay the rally and put forward other projects of national importance.
Many of the social crusaders were like the Jews who shouted "Hossana and crucify him" about Jesus Christ.
There were moves through back-door channels and mediation by these elements to come on board. Probably if there was not a demand of public retraction of their attacks, the story would have been different.
While we were we at this, Maryam Shetty came on board.
During our last meeting with SSA to Mr. President on Political Affairs, we told him we were not just about rally and we were not just planning to fight corruption or demonstrate support for President Buhari's fight against corruption with just the March but by also pushing for ammendment of some sections of the Criminals Penal Code to bring about the much needed strong laws.
He saw we had programmes, and project which will make the job of the present administration easier.
Few days after I came on board, we agreed to stop the campaign for soliciting for funds and distribution of such letters was halted.
Let me say the group had not breached any law of the land with such move.
It is no act of fraud and I will like to inform you all that we stopped the distribution because we felt it was outrageous in the face of prevailing economic circumstances and the doubt it will cast on our reputation and sincerity of purpose.
We started looking for ingenious way of sourcing for funds especially in the face of the bad press.
Trust me, some of us were pushing for restructuring, and what we had as priority was postponement of the rally.
The emergence of Maryam Shetty as the National Coordinator in acting capacity gave us the much needed fresh and new lease of life to rebound.
I took a stand against GEJ as far back as 2010 when most of the "Buharist" and "APC" had no defined political ideology.
I found it laughable when people who know little or nothing about us but condemn us.
Yeah, the media aide of Mr. President has issued a statement and I respect that. The group respects that as well.
It is a good one but I will like the Presidency to inform Nigerians if it solicited the praise singing by other groups with the name "Buhari" and if their activities is timely?
For fairness, the Presidency ought to have issued a blanket denunciation of all groups with the name of Mr. President.
This will surely put an end, avert, and lay to rest further suspicious activities.
This is me just saying a bit of what happened. I've never for once hidden my past political activities.
I was a card carrying member of the PDP for nine years but presently, I do not belong to any political party.
I've been involved in campaign activities for General Ibrahim Badamasi Babangida (rtd) and I remain absolutely loyal to him.
I'm Malam Yemi Saka and I still stand with Buhari.