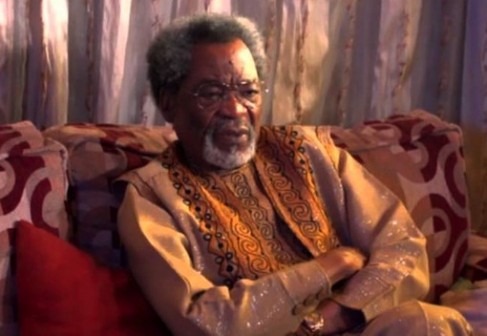 Governor Rauf Aregbesola of Osun has described the demise of the foremost lawyer, political and human rights activist, Dr. Tunji Braithwaite, as a huge loss to the nation.
In a statement by the Director, Bureau of Communication and Strategy, Office of the Governor, Semiu Okanlawon, Aregbesola said the death of the elder statesman had further depleted the rank of Nigeria's committed fighters for just society.
The governor said the late legal luminary was a patriot and die-in-the-wool believer of Nigeria and did everything to make sure the political ship of the nation gets back on the right track.
According to the statement, the late presidential candidate on the platform of Nigerian Advance Party would remain in the memory of Nigerians as one politician, whose primary constituency was his people – especially the downtrodden.
Aregbesola said: "Dr. Tunji Braithwaite was a legal icon, politician of repute and human rights crusader.
"He believed and fought for a better Nigeria. This his commitment to fatherland was better demonstrated in his sustained battle for the restructuring of Nigeria and change of the nation's constitution to a loose federation of confederations.
"We will continue to remember him, not just for his contributions to the legal profession, but also to the development of democratic ideals in Nigeria.
"His contribution to national discourse and political development will not be forgotten.
"We can only take solace in the fact that Dr. Braithwaite lived an eventful, purposeful and successful life worthy of emulation.
"On behalf of government and people of the State of Osun, I commiserate with the Braithwaite's immediate and extended families.
"We equally pray for the repose of the soul of the great man that just exited."