Joe Igbokwe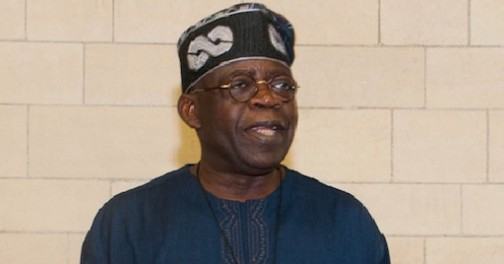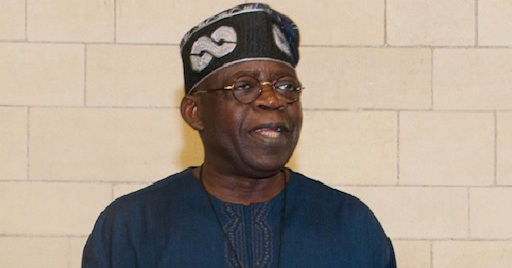 In writing this piece, I tried to search online the character of the people you can genuinely call the Change Agents and ways of the change agents or what makes them what they are. I found out that a change agent has a clear vision, he is patient and yet persistent, he asks tough questions, he is knowledgeable and leads by example and he maintains strong relationships built on trust. My findings say a change agent lives in future, not the present. Regardless of what is going on today, a change agent has a vision of what could or should be done and uses that as the governing sense of action. To a large extent, change agents are dissatisfied with what they see around them, in favour of a much better vision of the future. Without drive, change agents can lose their way. A change agent is propelled by passion and inspires passion in others. Change is hard work. It takes a lot of energy. A change agent has a strong ability to self-motivate. There will be many days when every one around does not understand and will not offer props. The change agents need to find it within themselves to get up everyday and come to work and risk being misunderstood and unappreciated, knowing that the real validation may be far in the future and may be claimed by someone else.
A change agent must understand people. At the end of the day change is all about people. If you change everything but the people, I doubt you will be effective as a change agent. A change agent has the ability to continue striving toward high and challenging objectives regardless of the circumstances. He has the ability to convince and persuade others about the vision. He can touch minds and hearts and influence without authority. What about the ability to connect the dots? Can you determine what really matters and put together a vision that makes sense, one that others can follow? Can you keep your feet on the ground and see possibilities at same time?
Now enter Asiwaju Bola Ahmed Tinubu who is one of the greatest change agents in Nigeria today, the builder and the motivator of men. To document Asiwaju Bola Ahmed Tinubu's exploits as change agent since the 90s will take more than a three thousand page book on a conservative estimate. His deep involvement in the struggle for the de-annulment of June 12, 1993 Presidential election won by the late Chief Moshood Abiola earned him a place of honour as a hero of democracy in my book, Heroes of Democracy published in 1999. In 1999 Asiwaju BAT became the Executive Governor of Lagos State and in eight years this Avatar, this game changer, and great scholar in the finest tradition laid a solid foundation that has led Lagos to become the fastest growing city in Africa whose economy is bigger than those of Cameroun, Ghana, Cote de Voire, Senegal etc. When this icon set up a 40-man Committee in 1999 to fashion out a template for Lagos State development, many did not know what was on his mind but today we know better, as Lagos has become a huge melting pot in the face of Nigeria's dwindling opportunities.
In 2003, only one state, Lagos was left for the Progressives in Nigeria after the PDP finished its boisterous rigging in that year's election. But with dint of hard work and power of constructive engagement, Asiwaju led his large army of bridge builders to move from AD to AC, AC to ACN and ACN to APC. Today APC is in control of the Federal Government and 22 States of Nigeria. Time and space will not permit me to dig into the preparations, the all nights of engagements, building extensive networks, making tremendous sacrifices, giving up positions, setting aside political differences, building alliances, committing both human and material resources, setting aside primordial sentiments and ethnic preoccupation that led to the uprooting of the octopus and behemoth called PDP.
Asiwaju BAT's infinite capacity to lift great number of men and women across this country irrespective of tribe or tongue has made this man a giant in Nigeria. He sacrificed his personal comfort, family comfort and the comfort of his extended family members by throwing his gates open to all and sundry, the rich and the poor at any given time without discrimination. Asiwaju's impeccable character to forgive his adversaries and political enemies has put him thousands of miles ahead of his rivals. If anybody had told me that Asiwaju BAT will find a place in his heart to forgive some newspaper houses, AIT and others who preached hate (if you have an idea of what they did) in the course of 2015 elections I would not have believed it. Only Asiwaju Bola Ahmed Tinubu can show this kind of magnanimity and forgiveness. A friend, Barrister Sadiq a chieftain of APC Lagos told me that this is the reason why Tinubu will live long.
Asiwaju tried in 2011 with other like minds to build an alliance to dislodge PDP but it suffered a great setback. PDP survived. In 2014 the bubble burst for PDP. How the Jagaban of Borgu managed to deploy his deep connection and extensive network to work with like minds across Nigeria to form APC will remain a case study for political science departments in Nigeria.
As I said earlier, the story of Asiwaju BAT remains a powerful testimony of a great bridge builder, giver, organizer, mobilizer, facilitator, motivator, actor, mediator, peace maker, and change agent. In doing his service for humanity, the Asiwaju of Africa, Jagaban Borgu and Omenife Awka has made many friends and has also attracted many enemies. While genuine friends celebrate their hero and pray to God to keep the man that has added value to their lives, the enemies look for ways to tear down the colossus. They hang every negative thing on his shoulder. They blame him for bad weather, they blame him for political and economic setbacks. They blame him for every problem under the sun. Asiwaju's meteoric political success has bred mortal enemies and petty jealousies, envies and deep seated fear amongst the political Liliputs and minions who kiss the dust in the midst of his many political victories. Today, Asiwaju is perhaps the most feared and dreaded political leader in the country. His enemies are consumed by petty envy at his giant political strides but their fear-induced pettiness has neither bothered nor held back Asiwaju. For those haters Asiwaju BAT has these words for them: "I set my goals and objectives in accordance with my vision. I study them and strategically execute them. My detractors discuss my successes and failure because they have nothing to execute. I am in the news more because I'm working, Nigerians discuss active men in the field. Mentioning any negative news about me will double the wealth of any news media that published it. My name today is a financial market for journalists. Not even elected politicians get the publicity I am enjoying. My comrades, go and work till mentioning your name becomes a source of increased wealth for someone. Even my weakness creates wealth for vendors" —I REMAIN, ASIWAJU BOLA TINUBU–
—Igbokwe is publicity secretary of Lagos APC