Eromosele Ebhomele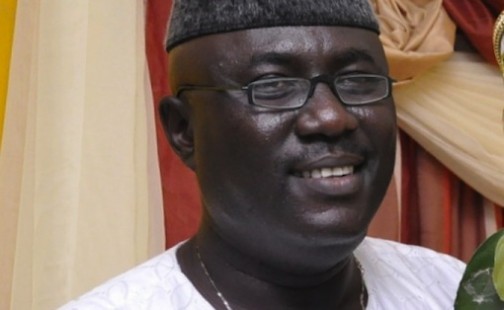 The recent castigation meted on Dr. Ibe Kachikwu, Nigeria's Minister of State for Petroleum, by Asiwaju Bola Tinubu, the national leader of the ruling All Progressives Congress, APC, over the former's comment that only magic could resolve Nigeria's lingering fuel scarcity, is nothing but a proof that the APC believes in loyalty to the people of the country, Mufutau Egberongbe, a former Lagos lawmaker, has said.
Tinubu had reminded Kachikwu that he remains responsible to the people since he is at their service as a public office holder.
Kachikwu on Tuesday apologised to Nigerians for making the comment and assured that the fuel scarcity would end between 6 and 7 April.
Egberongbe, who is currently the Special Adviser on Legislative and Political Matters to Speaker Mudashiru Obasa of the Lagos State House of Assembly, said Tinubu's statement concerning the showed that the APC would not condone its members or officials taking the electorate for granted like it was before the party came into power.
"If a leader of a party could chide a member of his own party's government, it is a confirmation that the change we all clamoured for has come to stay, it shows that where politics stops, governance starts and that true governance is about the people.
"Tinubu should be commended for coming out bold to say things as they are even as it affects his own party which is in government," he said while urging other leaders in the party not to shy away from acting as watchdog to all political appointees and elected officers as only through this would the party sustain the trust Nigerians have for it.
Asked if Tinubu's comment is not enough to tear the party apart especially with rumoured friction within the party, Egberongbe said it is not possible for the party to split.
"The Asiwaju Tinubu that I know would never destroy what he has sweated to build.
"The atmosphere was tense and Nigerians needed one to soothe their pains and anger. Asiwaju understood what the people want and he explained that to Kachikwu, who has in-turn apologised to the people.
"This is true leadership and it would put all of us on our toes," he added.