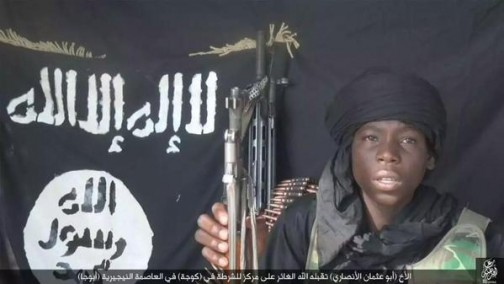 Boko Haram abducted at least 300 elementary schoolchildren in an unreported kidnapping in the town of Damasak in northeast Nigeria, an investigation by Human Rights Watch (HRW) claims.
The Nigerian militant group is infamous for abducting and indoctrinating young people and children, most notably the 276 schoolgirls kidnapped from their dormitories in Chibok , Borno state in northeast Nigeria in April 2014. But despite eclipsing the Chibok kidnapping in terms of scale, the abductions in Damasak—which took place after Boko Haram seized the town in November 2014—have received little attention as residents claimed they were silenced by the Nigerian government.
According to HRW's investigation, Boko Haram occupied Zanna Mobarti Primary School in Damasak in November 2014 after taking control of the town. More than 300 students were inside and, over the following months, the militants banned teaching in English and forced their captives to learn the Koran. When soldiers from neighboring Chad and Niger advanced on Damasak in March 2014, Boko Haram militants fled the town, taking with them the 300 schoolchildren and around 100 more women and children who were also being held captive.
Damasak residents interviewed by AFP claimed that none of the kidnapped schoolchildren had been returned and said they had not spoken out on the issue due to pressure from the government, which was already struggling to manage the embarrassment of losing the Chibok girls. The administration of former President Goodluck Jonathan denied reports of the Damasak kidnapping in March 2015.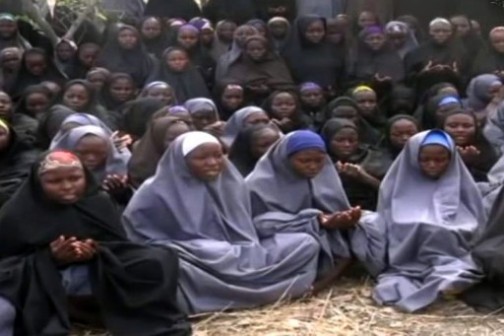 "The authorities need to wake up and find out where the Damasak children and other captives are and take urgent steps to free them," said Mausi Segun, Nigeria researcher at HRW.
Boko Haram, which pledged allegiance to the Islamic State militant group (ISIS) in 2015, has killed tens of thousands of people and displaced millions in a six-year insurgency in northeast Nigeria. More than 1 million children have been forced out of education and more than 2,000 schools have closed in Nigeria, Cameroon, Chad and Niger due to the militant group's campaign of violence, UNICEF said in December 2015.
Upon his inauguration in May 2015, President Muhammadu Buhari said he would not claim Boko Haram was defeated until all captives held by the group, including the Chibok girls, were returned. But in December 2015, he claimed that the militants had been "technically" defeated by a Nigerian military offensive and had resorted to guerrilla-style suicide attacks.
Culled from Newsweek
Load more