Okafor Ofiebor/Port Harcourt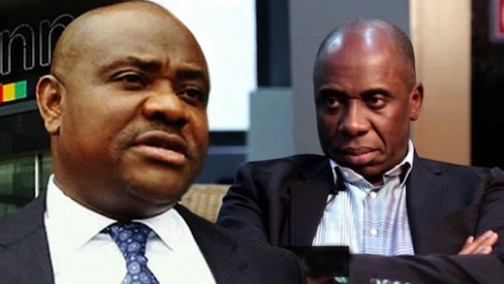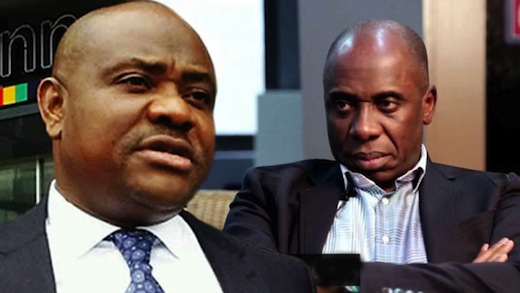 The lingering feud between Governor Nyesom Wike of Rivers state and his former boss, Chibuike Amaechi, the Minister of Transport and immediate past governor of Rivers state, has been blamed on influential religious and traditional rulers.
Pastor Akeem Idoniboye, Senior Pastor of Glorious Destiny Family Church, Borokiri, Port Harcourt made this observation while preaching in a sermon titled "Impact" at the Church headquarters in the state capital today.
He expressed worry that most of the leaders, including leaders in the corporate world, who were expected to call Amaechi and Wike to order in the interest of the state, are found to have been compromised in one way or the order.
According to the cleric: "The greatest challenge we have in Rivers State is not Rt. Hon. Chibuike Rotimi Amaechi; it is not Governor Nyesom Wike. The greatest challenge we have is the dearth of leadership, in the church, in the traditional circles and in the corporate world.
"We don't have people here who can stand up as a leader in the corporate world that did not get government patronage to get where they are today. We don't have leaders, even in churches, who you call pastors who is not somebody being patronized by government on one side.
He said further that; "We don't have someone who can say, I don't need your money; I don't need your platform; I am just a voice. Someone than can can call Rotimi Amaechi and Nyesom Wike and say sit down and stop this nonsense, let Rivers state move forward.
"There is nobody; no pastor, no traditional ruler, no captain of industry, nobody. Watch when they are talking even in the church. Once you just mention Amaechi, it is pro and against. When you mention Wike, it is pro and against."
Idoniboye stated that Nigeria would have been greater than it is today if every Nigerian had brought what he or she has inside for the blessing of the country.
He lamented that many Nigerians have potentials that are never harnessed for its development. He pointed out Nigeria would have been greater than it is if everyone of us utilized the potentials that are inherent in us for the blessing of this nation. There is something inside of you crying for manifestation; let the world benefit, let Rivers state benefit, let Nigeria benefit.
"Life is about provoking results even though they may not like you, they may not like where you come from. They may not like the audacity of your faith, but when you have results, people will bow for you. Everybody want to live long, but what will you be living long on earth to do when you cannot impact people.
"For every person that walk on the surface of the earth in this age, he needs four companions. The companions are Holy Spirit, Your Seed, Your Prophet and Your Assignment. You cannot serve any other generation apart from your generation. You cannot be a Christian of 2016 and live like one in the 1980".