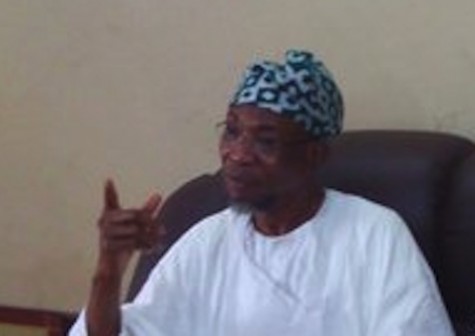 The Osun Government said no fewer than 45,000 unemployed youths benefited from the Osun Youth Empowerment Scheme (OYES) from 2010 to date.
The state's Director of Bureau of Social Services, Mr Femi Ifaturoti, announced this to NAN on Monday in Abuja.
Ifaturoti said that OYES was a revolving two-year volunteers scheme aimed at addressing unemployment in the state.
"The OYES scheme empowers 45,000 youths across the state's 31 Local Government Areas, including Ife East Area Office."
He explained that OYES beneficiaries were divided into different specialised cadres such as public sanitation, public works brigade, green gang, Osun sheriff corps, traffic marshals, Osun paramedics, sanitation czars and teachers' corps.
"They are thereafter deployed to productive services in these identified areas of our socio-economic life.
'The empowerment scheme apart from being a deliberate programme designed to energise the state's comatose economy, is also a radical approach to tackling unemployment, youth restiveness and potential criminal tendencies," he said.
According to him, OYES remains the biggest Grassroots Youth Empowerment Initiative in Nigeria and Sub-Saharan Africa.
He said the scheme had been commended by World Bank as an admirable model for incorporating the work component into western social security system.
"We engaged 20,000 unemployed youths between the ages of 18 and 35, in a kind of temporary public welfare engagement in the first phase.
"The beneficiaries were paid stipend of 10,000 monthly, not salary.
"They were engaged in community social work and they were given training in mind, body and spirit for us to prepare them for paid employment."
In addition, Ifaturoti said that the first 20,000 youths benefited from the scheme between 2011 and 2012; they were engaged for two years.
'Some of them who graduated from the programme had become entrepreneurs; 5,000 went to teaching and we have replaced them with another 5,000 youths.
"We did another 20,000 between 2013 and 2014. So, in all 45,000 youths have been employed under OYES in the state," he said.
The coordinator, however, said that the World Bank became interested in OYES and had been using the platform to implement the Youth Employment Social Operation (YESSO).