Ayorinde Oluokun/Abuja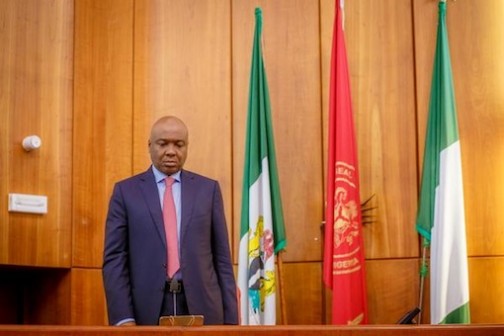 The Prosecution Witness being led in evidence by Rotimi Jacobs, the Defence Counsel noted that Saraki had declared in his Assets Declarations Forms that property no 15a and 15b acquired by Senate President, Bukola Saraki, were bought in March 2000 in the name of Carlie Properties Ltd at the sum of N160 million.
He said he was getting a rental income of N7 million per annum from the property. Saraki said he has substantial interests and controlling shares in Carlies Property and Investment Limited in his Assets Declaration forms.
He however pointed out that EFCC investigations revealed that offer letter to buy the property from Presidential Implementation Committee on sale of Federal Government properties on 15a and 15b McDonald, to Ikoyi was issued 25 November, 2006.
He said the property was offered to Saraki for the sum of N165 million and the company that was offered the property was Tiny Tee Limited with address at No 30, Saka Tinubu Street, VI Lagos, the same address with Carlie Property and Investment Ltd.
The offer, the prosecution witness said was accepted and paid for and the receipt dated 10 January 2008, issued to Tiny Tee Ltd.
The defence tendered a reply to the EFCC inquiries on the property from the Presidential Committee in respect of 15 MacDonald road, Ikoyi as evidence. The court has admitted the document as evidence.
On 17 and 17 A MacDonald, he said a letter from EFCC to the Implementation Committee shown that first offer was on 21, August, 2007 for N240.900,00m to Saraki in his personal name.
The Implementation Committee in its response to the inquiry also attached a receipt issued to Saraki dated 4 May, 2007 for 75 per cent payment and another receipt for the same date for N36, 135,000.00 which was 15 per cent payment for the same property.
Another N24 million receipt was also attached.
The second offer was on also in 2006 for 17A MacDonald road Ikoyi, Lagos for N256,300m which was also issued in his personal name.
The receipt for 100 per cent payment of the property dated 31 October, 2006.