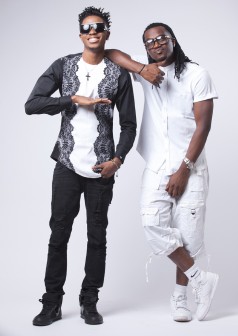 Muno Oriero, the first artiste signed to Paul Okoye's Rudeboy Recordz, has cleared the air on speculations that he is a potential replacement for Peter Okoye, one half of the P-Square.
Muno, who is still basking in the euphoria of the success recorded by his debut singles (Never Regret & Slow Slow), reiterated that irrespective of what people say, Peter remains an integral part of P-Square, and no one can take his place.
"For crying out loud, Peter and Paul are not just brothers –they are twins, so it is reasonably impossible to come in-between them. Twin brothers may quarrel, but the special bond between them cannot be underestimated. Blood is thicker than water.
"They have both inspired me in many ways, and I respect them a lot. I actually count myself really lucky for the privilege of working closely with the most successful twin brothers in Africa, and maybe in the world," Muno stated.
Speaking on the recently settled rift between Peter and Paul, the effervescent vocalist added that "we all quarrel with our siblings, so it is not something that is out of this world. The only difference here is because they are super celebrities, and I think the media also blew it beyond proportion. But thank God normalcy has returned."