Cyriacus Izuekwe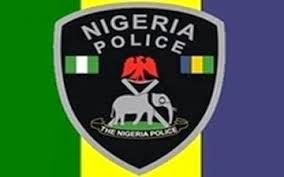 The police at Okokomaiko division in Ojo Local Government Area have arrested two suspects, Augustine Victor, 28, and Richard Ejiofor, 20 for allegedly stealing a Holy Bible in Lagos State Western Nigeria.
The incident happened in the evening at Igbo-elerin junction along Badagary expressway, where the owner was returning from a fellowship.
The suspects were charged before a Lagos court with conspiracy and stealing under the Criminal Code. They were remanded in prison custody at Kirikiri, Lagos.
The suspects allegedly attacked Mike John and snatched a black bag containing the Bible, thinking that the bag contained huge sums of money.
They also forcefully took away the victim's BlackBerry smartphone and his wrist watch.
However, before they would escape with the items, a police patrol team that was watching them rob Mike John arrested them and took them to the station where they were detained.
The items were also recovered from them as exhibits.
At the station, they confessed that they thought that it was money that was in the bag, not knowing it was a Bible.
At the Ejigbo Magistrate's court where they were arraigned, they pleaded not guilty.
The presiding Magistrate, Mrs J.O.E Adeyemi granted them bail in the sum of N50,000 with one surety in like sum.
They were remanded in prison pending when they will perfect their bail condition.
The matter was adjourned till 11 April 2016.