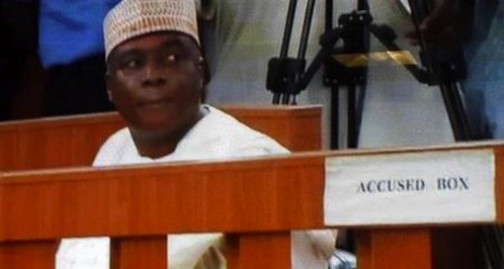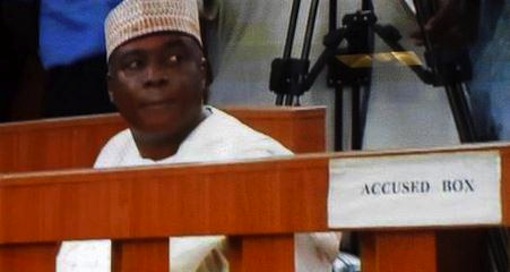 Micheal Wetkas, the first prosecution witness in the false asset declaration trial of Senate President, Bukola Saraki, continued his evidence-in-chief today, tendering bank documents.
Wetkas is an operative of the Economic and Financial Crimes Commission.
The prosecuting counsel, Rotimi Jacobs, asked Wetkas to tell the court how he got documents from GTB implicating Saraki.
He told the court that it was part of the intelligence report handed to the investigation team by the former Executive Chairman of EFCC. He said that his team also wrote to GTB to confirm the details of the accounts, the account opening statement and so on.
He added that GTB obliged by giving the team the account opening packages and the statement of accounts. Wetkas said his team also demanded for instruments for transactions in the accounts, including telex transfer details which was all provided.
The EFCC operative said his team requested for details of three personal accounts belonging to the defendants from GTB. He added that part of the requests were the loans taken on the naira account which was also provided to his team.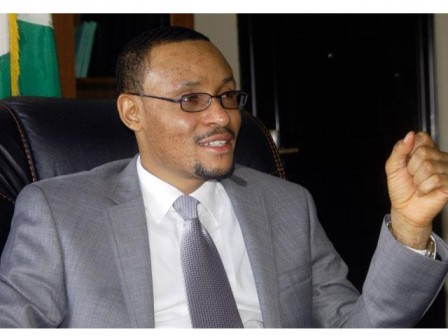 He identified the Letters of Request to the GTB on the personal loan account of Saraki no 0034967455. He also confirmed the response which he said also include the USD account no 0034967479 and also pound sterling account 441441953/3/1/0.
He added that the bank also forwarded account opening package for the three accounts. He added that attached also is the certificate of identification of statement of account.
He said that in the statement for the naira account they used the old number. Wetkas said the bank also forwarded an offer letter for a loan of N375 million which purpose was for the purchase of property in London. He added that the letter is dated 10 February, 2012.
He identified his team's letter to GTB on the dollar account, the bank's response, certificate of identification, the telex tranfer instruments. Wetkas also identified the letter of request for details of Saraki pound sterling account from the GTB and the bank's response.
Jacobs sought the permission of the court to tender the three documents and the Chairman of the Tribunal asked the defence team if they have any objection.
Agabi said if he is to argue his objections to the documents it will take the whole day. He asked the Tribunal to admit the documents while the defence will reserve its objection.