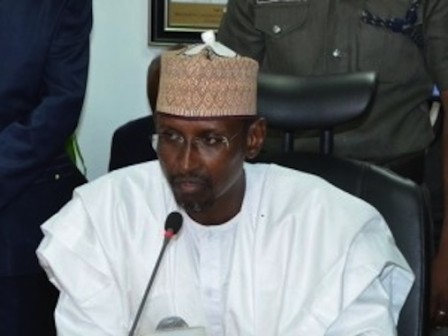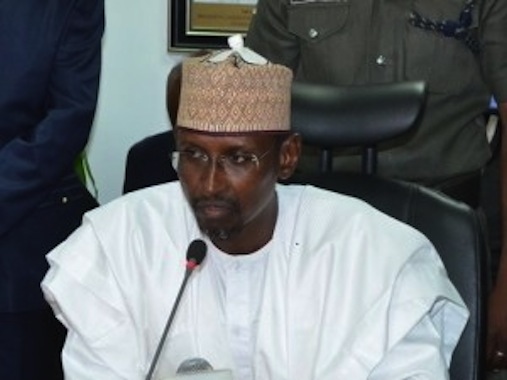 The Federal Government on Thursday warned that it would deal with any troublemaker threatening the peaceful conduct of the April 9 Area Council elections in the Federal Capital Territory (FCT).
The FCT Minister, Malam Muhammad Bello, issued the warning in Abuja during a special stakeholders' meeting ahead of the poll.
He said that the federal government has directed all security agencies to deal decisively with all troublemakers who might want to disrupt the process.
"Let me reiterate our resolve to ensure a peaceful conduct of the exercise as all security agencies have been directed to deal decisively with al troublemakers who might want to disrupt the process," he said.
Bello assured that the security agencies have been fully mobilised to ensure peaceful conduct and therefore enjoined residents to obey the law and move about without fear of intimidation.
"In every contest, there must be a winner and a loser and thus, I admonish the residents, particularly the aspirants, to be good sportsmen by being good winners and good losers.
"Election is not a do or die affair but rather an opportunity to elect leaders of our choice who will deliver dividends of democracy,'' he said.
Bello, who said he was speaking on behalf of President Muhammadu Buhari, urged all FCT residents to conduct themselves in a peaceful manner before, during and after the election.
The minister said that the government would do everything within its powers to ensure that peace continues to reign in the territory.
He urged residents to go to the polls to elect those who will deliver dividends of democracy to the people.
The FCT Permanent Secretary, Dr Babatope Ajakaiye, explained that the forum was designed to foster peace and understanding to ensure that the elections are held without rancour or violence.
He said that the change mantra of the present administration demands of Nigerians a clean break from the culture of violence, "which is a product of political desperation and inordinate ambitions".
The permanent secretary said that this desperation has always characterised and undermined the success of elections in some parts of the country.
"You have all been invited here today to rub minds together in order to ensure that the elections are conducted successfully in an atmosphere of peace and order.
"We owe posterity an obligation to entrench and bequeath peace and fair play as permanent features of electioneering processes in this territory and indeed in our country," Ajakaiye said.
The Commissioner of Police in charge of Election Security, Mr Folunsho Adebanjo, who spoke on behalf of the security agencies, also warned all political gladiators in the FCT to shun violence.
He said this was because security agents would not condone any act of political violence.
Those in attendance include the Minister of Defence, retired Brig.-Gen. Mansur Dan-Ali, the Senator representing the FCT, Sen. Philip Aduda, as well as Sen. Isa Hamman Misau, the Chairman of the Senate Committee on Navy.