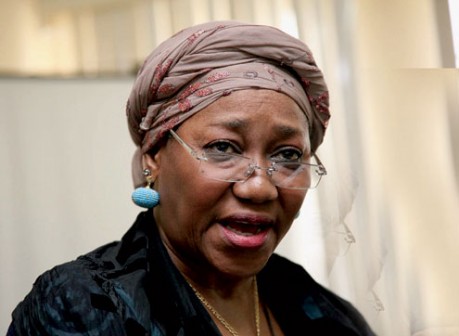 Mrs Farida Waziri, the former Chairman, Economic and Financial Crimes Commission (EFCC), has commended the method and style of the current fight against corruption in the country.
Waziri made the commendation on Thursday in Ilorin while speaking with newsmen at a special commendation service held for the former Inspector-General of Police, late Chief Sunday Adewusi.
Farida, a retired Deputy Inspector-General of Police (DIG) said that the anti-corruption war was going on well.
"Corruption has eaten deep into every fabric of the Nigerian society, so it is something we all must fight.
"It is not just for President Muhammadu Buhari alone. It is for everybody.
"If you know the dangers of corruption, you will know that all Nigerians should come together and say enough is enough.
"The rich man is a victim; the poor man is a victim; the old man is a victim; the child, the young man and students are victims.
"Those who are looking for jobs are victims. So, it is time that we all support this President to say enough is enough," she said.
The former EFCC boss disagreed with the notion in some quarters that President Buhari was selective and targeting only PDP members in his fight against corruption.
"Those saying that it is selective are enemies of Nigeria.
"That is my belief because if I pick you, I will build a case file that can stand the test of time.
"I will file charges in the court of law; I will bring witnesses to prove my case and if it is proved beyond any reasonable doubt, then you are done in," Waziri added.
She advised the incumbent boss of the EFCC to follow due process and the rule of law in the discharge of his duty.
"When you work within rules and regulations, you will not have any problem," she said.
She described the late Adewusi as an `icon, a great man and builder.'