Okafor Ofiebor/Port Harcourt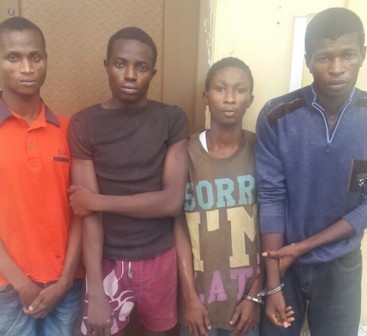 Chukwu Ekere, a pastor based in Rivers state have been killed for preaching repentance in the oil-rich state.
According to the police, the Rivers State Police Command arrested the culprits along with four suspected kidnappers and one armed robber.
The police also recovered stolen vehicles.
In a statement by Ahmad Muhammad, DSP, the Public Relations Officer, PPRO, he said the arrests were made at Ohigha in Ogba/Egbema/Ndoni Local Government and in Diobu, Port Harcourt.
The suspects arrested include: Henry Ajie, 23; Bright Ajie, 22, Dadison Ogadima, 22, and Sampson Dibia, 30, all of Ohigha village for complicity in the kidnapping of Mrs Igila Sunday of Ohigha village on January 7, 2016.
According to the police command "the suspects confessed to the allegations of the victim's kidnapping after which they raped, strangulated her and buried her corpse in shallow grave at Ogbosi.
"The gang also confessed to have been responsible for the kidnapping Pastor Chukwu Ekere of same Ohigha community and killed him for the simple reason that the man of God disturbed them with his preaching of repentance and also for urging them to shun their nefarious activities and accept God."
In a related development, the Command arrested Chidebere Ngangbu, 35 years and recovered two suspected stolen vehicles from him. The suspect was arrested on April 7 at about 10:30 pm along Ejike street, Diobu, Port Harcourt.
His arrest was on the heels of a reliable tip off that the suspect was sighted with vehicles presumed to have been stolen.
"The vehicles recovered from him are brown Toyota Camry with registration number Rivers SKP 239 HR and brown Nissan Murano SUV With registration No. Lagos KRD 190 AC.
The police said the suspects will be charged to court as soon as the investigations are concluded.
Load more