Eromosele Ebhomele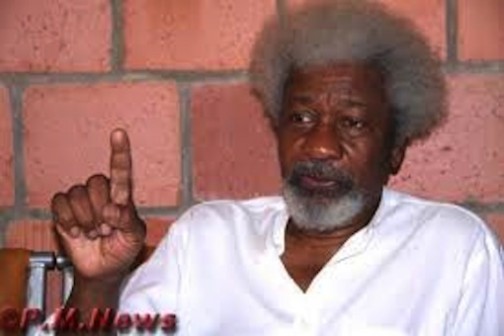 The Eko Foundation has described the Coalition of Ibile Professionals which defends the choice of Professor Wole Soyinka as Co-Chairman of the Lagos at 50 celebration, as illegal and an unregistered group.
The Coalition of Ibile Professionals had attacked Eko Foundation for calling on Soyinka to step down as chairman of the Lagos at 50 celebrations as he is not a Lagosian. The group took a swipe at the leadership of Eko Foundation as pursuing personal interest.
Reacting to this, President, Eko Foundation, Prof. Oluwole Smith said the group was an illegal entity as it was not registered.
"They are illegal, they cannot attend to the public, they need to register, we can produce our registration certificate for anybody to see and search. It is an illegal association, we cannot recognize them," he said.
According to Smith, "I am challenging them to produce evidence of their registration; they are illegal and are not in a position to talk to us."
On the group's claim that he failed to qualify for the shortlist of the Vice Chancellorship of the Lagos State University, Smith said he never applied for such a position and that the group was just being daft.
"I never applied for the Vice Chancellorship position at LASU. I am challenging them to produce evidence that I applied for the position. These people are an unknown entity to law and they don't exist. Tell the whole world that I never applied for the Vice Chancellorship position at LASU. The files are there, the registry is there, I never applied," he said.
On the purported $10 million saga involving former Lagos Attorney General of Lagos, Lawal Pedro, and Chief Afe Babalola, Smith said the documents were released to newsmen by people who wanted to get back at Pedro, describing the whole episode as political.
He said the ICPC was not even qualified to receive such petition as it is a professional conduct which was supposed to be referred to the Nigeria Bar Association, NBA, adding that there was no evidence in the petition that Pedro swindled Babalola as he never did anything like that.