Okafor Ofiebor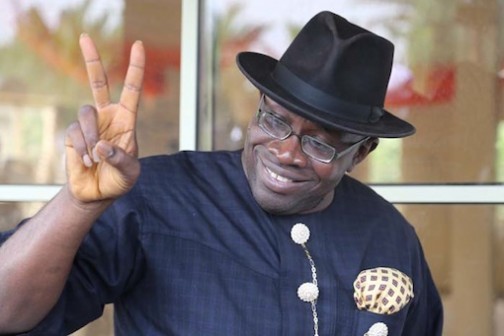 Efforts by an opposition party to nullify the election of Governor Seriake Dickson in the last Bayelsa governorship polls suffered another major setback on Wednesday when the State Election Tribunal in Nyanya, Abuja struck out a suit filed by the Action Alliance.
The case with suit number ETP/BY/2016/01, which was struck out on the ground of wrong filing, had suffered the same fate earlier at the Federal High Court Abuja, where Justice Ademola quashed it citing the same reasons.
In its ruling, the court held that the petitioners for whom Mr Madabuchi A.O stood for were not authentic members of the Action Alliance, that were seeking the nullification of the governorship election that produced Governor Dickson as winner.
Apart from the no-right-to-file argument that worked against the interest of the first petitioner, reports say the decision to dismiss the suit was further strengthened, when a counter petition was filed by the real leaders of the party led by their counsel, Barrister Malachy Nwenkpe.
Meanwhile, the legal team of Governor Dickson at the Bayelsa Election Tribunal led by Mr Tayo Oyetibo (SAN) has started inspecting the ballot materials supposedly used for the conduct of the governorship election in Brass Local Government Area of the state, as granted earlier by the tribunal.
This development is as a result of the Tribunal's granting of the Peoples Democratic Party (PDP) governorship candidate (Dickson) prayers to inspect the materials used in conducting the election in Brass, where the exercise was said to have been characterised by several irregularities including violence, intimidation and snatching of ballot boxes.