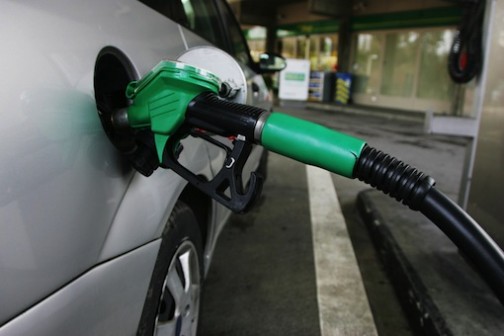 Petrol pump price has continued to rise on daily basis in spite all efforts by the government to make the product available at official rate.
The News Agency of Nigerian (NAN) who monitored availability of the product at different petrol stations in Awka on Saturday reports that the product was scarce in the capital city of Anambra.
NAN reports that most stations were under lock and key as a result of unavailability of the product; while few stations that opened were selling for between N200 and N250 per liter.
According to NAN, the only petrol station selling at the official pump price of N86.70 kobo in the city was NNPC mega station with long queue.
Some of the transporters who spoke with NAN on conditions of anonymity said that they arrived at the NNPC mega station at 6 a.m. after searching hard for stations selling at official pump price.
Mr Kenechukwu Ifemeje, a commuter at one of the fuel stations who purchased the product at N250 said that Nigerians were currently undergoing hardship posed by scarcity of fuel product.
Ifemeje expressed optimism that the situation would change for better in few days time, saying that the independent marketers had made the product available at Apapa port, Lagos State.
He urged the government to listen to the plea of the masses, adding that cost of living had soared and making lives unbearable, especially for civil servants.
NAN reports that transport fees from Arroma to Eke Awka now sells for N70 as against N50 while motor-bikes now charge N150 as against N200 a drop.
All efforts to get concerned officials to speak on the situation proved abortive as calls put across to them were not going through.