Eromosele Ebhomele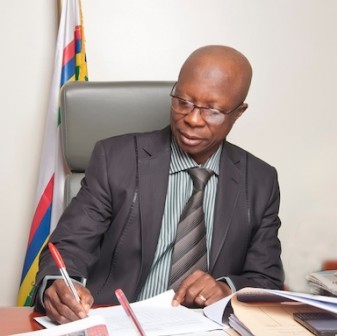 A Lagos lawmaker, Bisi Yusuff, has revealed that the Peoples Democratic Party, PDP, in the state was behind the alleged delay in the conduct of the local council elections in the state.
Yusuff while answering questions from journalists at the Lagos State House of Assembly on Friday, said the PDP was in court against the Lagos State government.
Asked the PDP to withdraw their case today and the election would hold immediately," he said.
The Lagos State government had recently reconstituted the board of the state Independent Electoral Commission, LASIEC.
Yusuff, who chairs the Committee on Public Accounts (Local) also urged Nigerians for patience with the administration of President Muhammadu Buhari saying though the country was facing hard times, there is light at the end of the tunnel.
"There is no alternative to the challenges currently faced by Nigerians, the citizens have to endure. The nation will overcome the challenges with the foundation being built by Buhari.
"He (Buhari) is capable and Nigerians will soon appreciate efforts being made to provide lasting solutions to many of our challenges.
"I know things are very hard, economy is bad, things are biting, but we just have to be patient because building processes always take time," he said adding that it was better for the President to be slow than be in haste and plunge the nation into crisis.
He noted that Buhari was starting afresh in resolving all his inherited problems and in doing that, it was not necessary to rush.
Commending Buhari for his efforts to diversify the nation economic, the former council chairman called for reduction in the prices of agriculture inputs and equipment to attract people into the sector, which he termed important to the country's development.
Yusuff, who urged the Federal Government to help restructure the country to reflect true and fiscal federalism, also commended Governor Akinwunmi Ambode for the way he is transforming Lagos state.
He urged political leaders not to be lazy but always look inwards to increase their internally generated revenue.
"All the council administrators need to generate ideas, look inward, work on IGR but many of them wait for federal allocation. They need to think less of federal allocation.
"The way out is aggressive IGR and blockage of loopholes. Once this is done, enough money will be there to do their job and provide necessary infrastructure at the grassroots," he said.