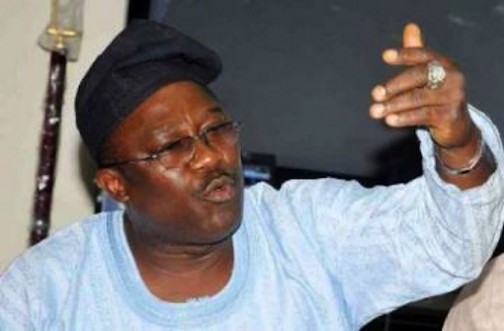 Nigeria's main opposition party, the Peoples Democratic Party (PDP) has lost Senator Smart Adeyemi, a key player to the ruling All Progressives Congress in Kogi state.
Adeyemi's switch was confirmed in a statement issued by the governor of Kogi, Yahaya Bello, who warmly welcomed him to the ruling party.
The former two-term Senator, dumped the People's Democratic Party for the APC said he has decided to defect in the interest of his people and the nation.
He also hailed the leadership of President Muhammadu Buhari.
In a statement by Bello's Chief Press Secretary, Kingsley Fanwo, the governor urged Adeyemi to work with party leaders in the state to bring real change to the people.
The governor said the PDP has been losing important leaders to the APC since 2014, urging others who are still in PDP but want the progress of the state to jump ship to the APC in order to move the state forward.
Governor Bello hailed Senator Adeyemi as an experienced politician, who will bring his wealth of experience to bear, insisting that the All Progressives Congress remains one big family in the state.
The governor said he will continue to deliver democracy dividends to Kogi people to give his party a good platform to continue to dominate the political landscape of the Confluence State. He affirmed that the defection of political figures to the party across the state testifies to the renewed confidence of the people in the APC-led government in the state.