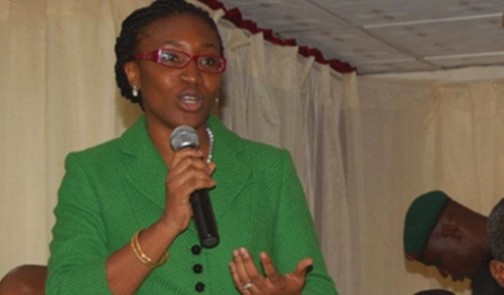 Dr Mariam Marsha, the Senior Special Assistant to President Muhammadu Buhari on Internally Displaced Persons (IDPs), has described the Agatu communal clashes as unfortunate and not in the character of Nigerians.
Masha, condemned the incident in an interview with NAN on Monday in Abuja.
NAN reports that the clashes claimed the lives of more than 300 people including women and children.
The incident also resulted in the displacement of people seeking refuge in various communities.
Masha said government was working closely with key players in the area, to address the root causes of the communal clashes.
Cue in audio
"It's unfortunate because this is very unlike Nigerian, violence of this nature is terror and it is not something that is a part of us.
"And it's something that we need to work together both within the community at the government level, state and federal levels, but also within the communities.
"The community leaders, religious leaders are also people that can be very influential in changing the narrative.
"When issues like this occur it's important that there is justice, law and order must prevail and there is justice.
"And when that is seen to have been done, than people have the feeling of being looked after, people have the feeling of being considered.
"It's not something that one would wish for anyone but it's as I said again, is very unlike Nigerians and we need to do our best to push back against this kind of incident in the future.
She pledged government's commitment to providing assistance for victims of the communal clashes.
"NEMA, I am aware has started providing assistance and beyond that is the measures being put in place to find security solutions, we have the military and that is just one step.
"If we don't know what the real causes are, we will be scratching through the surface of the issues," she said.
The presidential aide said the IDPs in Benue required urgent and special attention as those affected by similar incidences in the North East and other parts of the country.

Load more