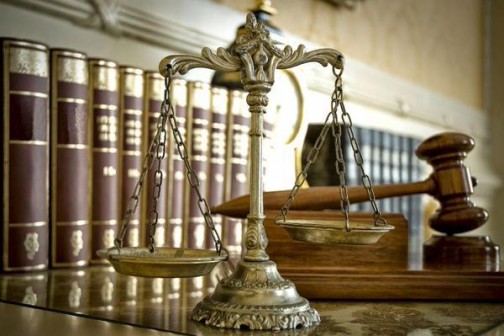 The Lagos State Government has announced the availability of all Lagos State Laws online, where lawyers, investors and the public can have access to all the laws of the State.
The Lagos Attorney-General and Commissioner for Justice, Mr. Adeniji Kazeem said, this is in line with the directive of His Excellency, The Governor of Lagos State Mr. Akinwunmi Ambode, to ensure the 2015 Revised Laws of Lagos State recently launched are made accessible online to the general public.
He reiterated that this project is geared towards the commitment of this Administration to drive governance and Administration of Justice in the State through Innovation and Technology.
The Lagos Attorney General, Lending credence to this laudable project, said that this digital platform is the first of its kind, and another eloquent testimony to the tradition of excellence which Lagos is known for.
He encouraged lawyers and the entire public to visit the site atwww.laws.lagosstate.gov.ng to view the laws and make their purchases.
Kazeem stated that the initiative was effective, added that one of  the advantages  of having the Lagos State Laws available online is the ability for everybody to search, view and download the Laws anywhere in the world by just the click of a button.
'This online platform is set to fulfil the obligation of the State Government to create easy access to the Laws, thereby promoting accountability and responsibility, and to enable investors to make informed decisions about their investments in the State'.
'Other features available on the site is that online users do not need to upload all the 233 (Two Hundred and Thirty –Three) Laws, but would be able to purchase and download only the Laws relevant to them', he added.
 Lagos AG informed that payment cards including MASTERCARD, VISA, VERVE and INTERSWITCH have all been integrated to the online platform.
It would be recalled that at the launch of the Laws of Lagos State, His Excellency, Governor Akinwunmi Ambode announced that hard copies of the Laws will be complimented with an online digital version in conformity with modern reality.