Eromosele Ebhomele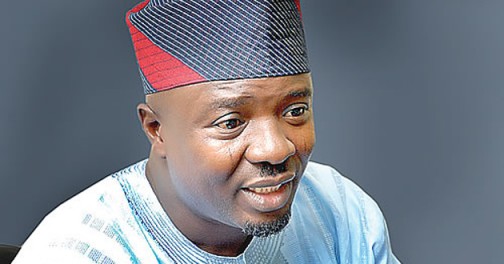 A member of the Federal House of Representatives, Olajide Jimoh has assured the Federal Fire Service, Lagos Command that it would feel the impact of the Federal Government in the area of structure, funding and motivation of its personnel.
Jimoh disclosed this on Monday during his visit to the Federal Service Station, Apapa Road in Lagos.
"If we could cherish human being, fire service station in the country must be cherished and catered for because of their role of protecting lives of Nigerians and property," he said.
Jimoh, who represents Lagos Mainland Constituency and is a member of the House Committee on Interior said: "there's a provision for Federal Fire Service in the budget and I am glad the Lagos state Command would also benefit because it is the plan of the Federal Government to re-position the country's fire service for better performance.
"As an active member of the committee, I sponsored and moved a motion for the consideration of the House."
He added that fire service comes under Concurrent Legislative List, which implies that both the federal and state governments have shared responsibilities in terms of structure, organisation, funding and motivation of the personnel.
"I am assuring you that in the next five months, all the necessary facilities and apparatuses would be provided. I am not here for frivolities, this is the first time a federal lawmaker in Mainland Constituency would visit this command.
"So, be rest assured that the Federal Government would ensure that they are effective in service delivery," he said.
Jimoh lamented that the building and other facilities of the command were in bad shape.
He further observed that the staff quarters for the staff was not in a good condition as most of the buildings are near collapsed.
He also charged fire service men to remain committed in the course of their duties not minding the present challenges.
"As a lawmaker, I took it upon myself that urgent steps should be taken to reposition fire service across the country. I am so confident that we shall see the result of our advocacy.
"Also, on my part, this command would feel my impact very soon," he said
The Operation Officer of the Lagos Command, Mr. Anthony Macaulay Okon, disclosed that his command lacked adequate infrastructure and facilities adding that officers in the command spend their personal money to buy uniforms.
He thanked the lawmaker for his visit and concern especially for the command.
"We hope that this visit would bring a better change in Lagos Command. I want to appeal to the Federal Government to encourage us for an effective operations in Lagos State through urgent provision of the needed facilities," he said.