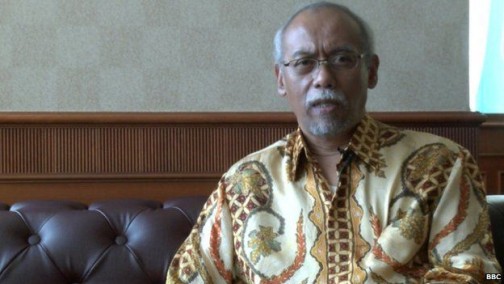 The Indonesian Ambassador to Nigeria, Mr Harry Purwanto, on Monday said that the involvement of some Nigerians in drug-
related offences was the reason many others were not being issued visas to Indonesia.
Harry told NAN in Lagos that with his government's ongoing all-out fight against corruption, its authorities were also determined to end drug trafficking activities.
"We really want more and more Nigerians to visit Indonesia for genuine businesses. We always issue Nigerians with genuine purposes visas to Indonesia.
"But, we have since found out that many Nigerians in Indonesia are not there for the purposes they were issued visas.
"There are some such Nigerians who are involved in drug-related crimes in the various countries of South East Asia.
"And because of this, the Indonesian government, through my Embassy, is now very careful in issuing visas to many Nigerians," he said.
The Envoy also said that some Nigerians were in the habit of approaching the Embassy for visas with fake documents, some
personating as presidents of various branches of the Nigerian Chamber of Commerce, Industry, Mines and Agriculture.
Harry also said that his government had discovered that Nigerians who sought visas to attend the Indonesian Trade Expos often do not visit or attend such Expos.
"We are also currently being faced with problems of fake documents from Nigerians wanting to visit Indonesia at all costs.
"Even when we issue them visas to attend our Expos, some of these Nigerians do not even show up at the Expo venues at all.
"So, we have, therefore, decided that only Nigerians with genuine purposes for visiting Indonesia will be issued visas without difficulty," he said.
The Ambassador appealed to Nigerians to desist from visiting Indonesia for drug-related offences or allowing themselves to be used for drug trafficking.
Harry said that his country and Nigeria had had a long existing relationship that would be sustained in the years ahead, stressing that Nigerians were not just being denied visas to Indonesia.