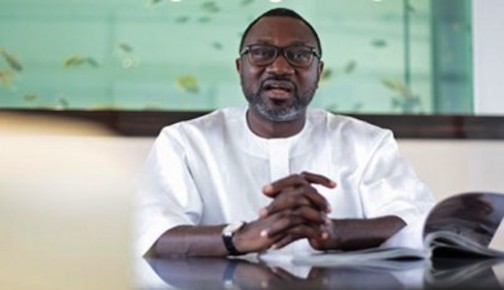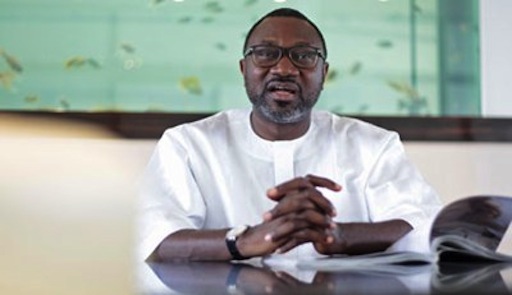 Boniface Emenalo, the secretary of the then House of Representatives ad hoc committee on Fuel Subsidy said Zenon Oil and Gas owned by billionaire businessman, Femi Otedola obtained the sum of $232, 975, 385.13 for importation of petrol, but diverted the funds to its sister company, AP now known as Fortis Oil.
Emenalo who was the first prosecution witness in the trial under cross examination by Chief Mike Ozekhome, the lead defence counsel read a section of the report of the Committee which was already admitted in evidence in which Zenon was indicted over diversion of $232, 975, 385.13 million in the report of the Committee in 2012.
He added that AP subsequently utilised the forex to import petroleum products.
The witness told the court that one of the objectives of his Committee was to find out companies which collected foreign exchange for importation of petroleum products, but never did so.
In response to a series of questions by Ozekhome, Boniface said the Committee also discovered that some of the companies that collected foreign exchange for importation of petrol diverted the foreign exchange to other companies and that the companies involved were referred to the anti corruption agencies.
Ozekhome asked Emenalo to read from one of the statements he made which has been admitted as exhibits in court where it was indicated that the Ad hoc Committee on Fuel Subsidy had initially freed Zenon from the investigations based on presentation by the company that it is not involved in the subsidy scheme.
"You now made discovery that the consultant discovered that a particular form m given to Zenon was used by AP in importing PMS and AP was accordingly paid," Ozekhome asked Emenalo to which he replied "Yes."
Though Emenalo said the discovery was made by one of the consultants used by the committee, he said he cannot remember the name.
Still reading from the report of the Committee already accepted as exhibit in court, Emenalo said Zenon oil was number six in the list of companies that obtained forex, but did not import petroleum products.
The amount listed as collected by the company through Form 'M' was $232, 975, 385.13 million.
Emenalo also said he collected $100,000 collected from Otedola to show that the oil magnte wanted to bribe members of the Committee.
Justice Ataluka adjourned proceedings in the trial to Wednesday at the instance of prosecution who told the court that his other witnesses were not in court.
Independent Corrupt Practices & Other Offences Commission is trying Lawan over allegtions that he received the sum of $500,000 from Otedola after demanding $3 million from the oil magnate.
Emanalo was also previously charged with receiving $120,000 from the oil magnate, but the charges been dropped when he was made the prosecution witness.
One of the charges against Lawan read: "That you Hon Farouk Lawan (M) being member of the house of representatives and chairman house committee on monitoring of fuel subsidy regime sometime in April 2012 or thereabout at Abuja within the federal capital territory under the jurisdiction of this honourable court did, while acting in the course of your official duty corruptly asked for the sum of $3,000, 000 from Mr. Femi Otedola, chairman Zenon Petroleum and Gas LTD on account of intention to afterwards show favour to the said Mr Femi Otedola by removing the name of Zenon Petroleum and Gas LTD from the report of the house of representatives ad-hoc committee on monitoring of fuel subsidy regime and you thereby committee an offence contrary to section 8 (1) (a) of The‎ Corrupt Practices and Other Related Offences Act, 2000 and punishable under Section 8 (1) of the same Act."
Count three read: "That you Hon. Farouk Lawan (M) while being a member of the House of Representatives and Chairman of the Ad-Hoc Committee on Monitoring of Fuel Subsidy Regime sometimes in April 2012 or thereabout at Abuja within the Federal Capital Territory under the jurisdiction of this honorable court did while acting in the course of your official duty corruptly obtained the sum of $500,000 (five hundred thousand US dollars ) for yourself from Mr. Femi Otedola Chairman Zenon petroleum and Gas Limited as an inducement to remove the name of Zenon petroleum and Gas Limited from the report of the House of Representatives Ad-Hoc committee on Monitoring of Fuel Subsidy Regime and you thereby committed an offence contrary to Section 17 (1) (a) of The Corrupt Practices and Other Related Offences Act, 2000 and punishable under Section (17)(1) of the same Act."