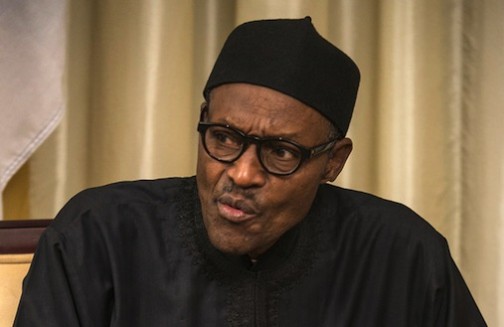 Ndi Igbo Germany (NIG), an umbrella organisation of all Igbo Unions and associations in Germany, through its executive council has called for calm while tasking President Muhammadu Buhari to bring the perpetrators of Enugu attack to justice.
In a statement issued in Frankfurt, Germany, NIG says it condemns the massacre of innocent citizens of Ukpabi, Nimbo community in Uzo -Uwani Loca Government Area of Enugu State.
The association noted that: "we are shocked and saddened over the level or the carnage perpetrated by these Fulani herdsmen in Nimbo community. More painful is the fact that security agencies had ample time and opportunity but they looked the other way; in view of this, we are calling on the readiness of the police to do all in its powers to ensure that those involved in the gruesome murder of the villagers are arrested and prosecuted.
Ndi Igbo then restated its commitment to Nigeria, stressing that, Igbos are law abiding citizens. "That we believe in Nigeria as a single indivisible entity. That, the Igbos are law-abiding, and nonviolent, and equally constitute a substantial population of Nigeria, and as such demands a fair treatment from the country, just like other ethnic nationalities that make up Nigeria.
"By the laws of Nigeria, individuals are not allowed to carry automatic weapons. Allowing the Fulani cattle herdsmen to be carrying such dangerous weapons, negates moral justice, and constitution of the Federal Republic of Nigeria, which does not allow illegal possession of Guns.
The association said it ultimately says "NO" to National Grazing Reserve (Establishment) Bill 2016. "Grazing areas should only be established in the North for the people who do the business of rearing cows. They should not come down to the south to avoid conflict with communities who are mainly farmers."
"We call on the National Assembly and the Federal Government, to urgently ensure that by way of legislation, the problem associated with grazing is addressed once and for all to prevent future occurrence.
"Finally, we want to remind the Government of Nigeria, under the leadership of Muhammadu Buhari, on the adverse effect of this threat that is springing its head in the country, because no region or group, has the monopoly of violence. A sustainable solution should be initiated, like the implementation of the constitutional conference of 2014 to keep Nigeria focused on her economic agenda, because such threat and distractions will certainly not encourage the country in her fight to rescue Nigeria from her present economic woes.
"We appeal to the people of Enugu State to remain calm and believe in the ability of the governor to address the situation, we call on traditional rulers to sensitise their subjects on the activities of the herdsmen and equally engage the cattle herdsmen in dialogue to encourage peaceful coexistence with the settlers urge an interaction on peaceful coexistence with their host communities," the statement added.
Load more