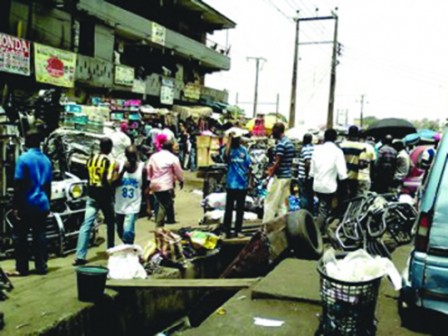 Nigeria Automobile Technician Association (NATA) has raised an alarm over the influx of fake auto spare parts in the country and called on the Federal Government to intervene to check the development.
Mr Jacob Fayeun, the NATA Chairman, Lagos State chapter lamented that majority of spare parts in circulation in the country were fake.
He expressed concern that the development had been affecting the artisans in the auto mobile industry.
Fayeun, therefore, appealed to the government at all levels to take proactive measures in curbing the entry of fake auto products in order to advance the country's auto sector.
The chairman also urged the Standard Organisation of Nigeria (SON) to check the influx of such products into the country to protect automobile industry.
He said that counterfeit products had negative effects on vehicles, even when they were serviced by skilled technicians.
"We urge the government to assist us in curbing the influx of fake auto spare parts in circulation; the SON, especially should be proactive enough in tackling the menace.
"SON should endeavour to sanction any person importing fake auto parts into the country.
"These fake products have many negative implications on both the individual and the economy of the country,'' Fayehun said.
Fayehun urged the government to formulate policies to encourage local production in the automobile sector

Load more