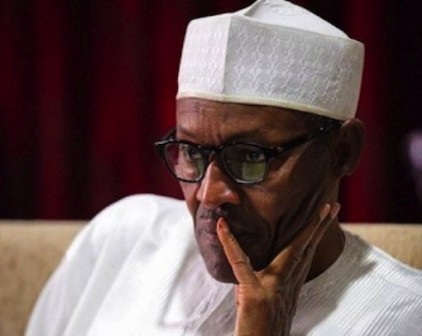 In the light of the increase in the price of petrol from N86.50 to N145 per litre, oil workers in the country have called on the federal government to increase the new minimum wage from N18,000 to N90,000.
Rising from their meeting in Calabar, Cross River on Friday, the oil workers under the aegies of the National Union of Petroleum and Natural Gas Workers (NUPENG) and the Petroleum and Natural Gas Senior Staff Association commended the Federal Government for removing subsidy on petrol.
They said that they would push for a new minimum wage demand of N90, 000, given the new development.
"With the new pump price of N145 per litre, government must speed up the negotiation process for a new minimum wage of N90, 000 to cushion the effect of the envisaged inflation.
" As the price of fuel increases, there should also be an increment in workers' salary as the old minimum wage of N18, 000 has no effect again,'' they stated.
In their communiqué jointly signed by Mr Francis Olabode-Johnson, President of PENGASSAN and his counterpart of NUPENG, Dr Igwe Achese, the workers welcomed the petrol price increase, adding that the measure would benefit Nigerians in the nearest future.
"After a joint meeting of NUPENG and PENGASSAN, we hereby applaud the Federal Government for the removal of subsidy to create way for private participation in the oil and gas sector.
"We will seek negotiation with the Federal Government in order to monitor the proceeds that would accrue from the price increase.
"It is not all about price increase; we must monitor the proceeds and ensure that it is being re-invested into critical sectors of the economy.
"We will watch with keen interest how the money that would accrue from the increase would be implemented to better the lives of Nigerians,'' the communiqué said.
According to it, Nigerians have been yearning for the removal of subsidy for many years now but to no avail.
"The price is the secondary issue; the Federal Government has brought up a policy that would stop money from entering into the hands of few individuals.
"The subsidy removal is a welcome development; we must not mortgage our economy into the hands of few selfish individuals,'' the workers said.
Both unions condemned the renewed spate of pipeline vandalism in the Niger Delta, and urged the government to check the illegalities of the militants.
They also urged the government not to sell refineries to private individuals as scrap, but should grant full financial autonomy to the management of the refineries for optimal production.