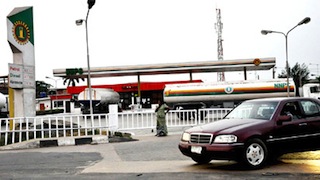 With the introduction of the new N145 per litre for the premium motor spirit, long queues of vehicles have disappeared at petrol filling stations in Kano.
Investigations in many filling stations in the metropolis revealed that most of those that closed down for several months returned to business since Thursday.
A Station Manager, Malam Sani Alhaji, disclosed in Kano on Friday that they decided to come back to business because they bought at higher rate.
"Everyone knows the purpose of business is to make profit. We cannot sell our products at a loss but we opened now that the price is better", he said.
Many motorists, who spoke on the new development, said they were happy that the product was available.
"I am very happy that the product is available at filling stations'', Malam Aminu Ado said.
He added that he was buying the product at N250 per litre after staying long in queues in the past few weeks.