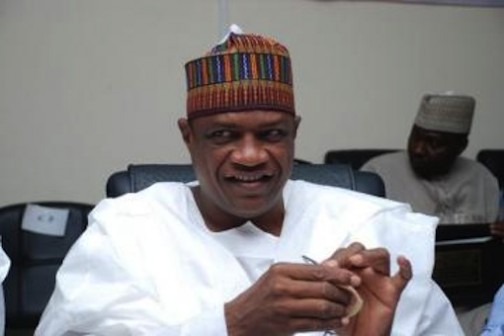 The Yobe State Government has disclosed that over N30 billion was lost to Boko Haram insurgency in the state in the last six years.
Governor Ibrahim Gaidam disclosed this while receiving Mr Toby Lancer, United Nations Assistant Secretary General for Humanitarian affairs, in Damaturu.
The Governor, who was represented by his Deputy, Abubakar Aliyu, also said "the number of people killed by Boko Haram in Yobe runs into thousands".
"The state suffered the largest school-based casualties with 128 students killed in Federal Government College, Buni Yadi, College of Agriculture Gujba, GSS Mamudo, GSS, Damaturu and GSSS, Potiskum," he said.
He said public buildings and facilities worth N7 billion were destroyed while private property and assets worth over N7.4 billion were also destroyed during the mayhem.
Gaidam said that 1,098 classrooms and health facilities; 43,209 rooms; 5,162 assorted vehicles and 109,267 livestock were all destroyed.
"The total expenditure incurred by the state government through various forms of intervention and the projected expenditure for the reconstruction of both private and public structures is estimated to be over N30 billion.
"Yobe has 309,609 registered Internally Displaced Persons (IDPs) constituting 14 percent of the estimated 2.1 million Boko Haram-induced IDPs in Nigeria," the said.
The governor also said that the spontaneous return of IDPs to their communities had made the task of rehabilitating facilities such as water, health facilities and schools more challenging.
He said the state government had drawn immediate, medium and long term interventions for the rehabilitation and reconstruction of the affected communities.
Responding, Lancer said he was in the state for on-the-spot assessment of the affected communities where the people were relocating.
"I am going there to see and mobilise hope for the people; to give voice to the voiceless and give out the message that the people need more help.
"In the UN, there is determination to do it quicker and better for a better sense of solidarity with people who have been struck by the horror of Boko Haram," he said.
Lancer assured the people of the state and the IDPs of the determination of the UN to help them grow their food and for their children to have access to education.