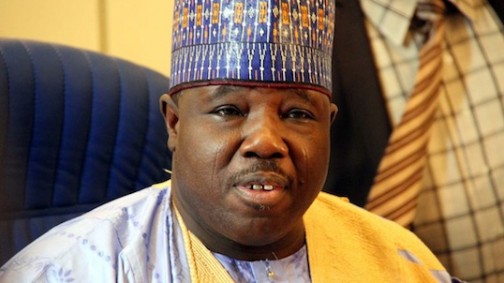 The Peoples Democratic Party (PDP) has said that it will repeat its congresses in seven states where it encountered challenges during the conduct of the exercises.
The Chairman, Alhaji Ali Modu Sheriff, announced the decision in a communiqué issued at the end of the 71st meeting of PDP National Executives Committee (NEC) held in Abuja on Tuesday.
He listed the states affected as Sokoto, Zamfara, Lagos, Yobe and Anambra.
"These congresses will be revisited unless the leaders and people affected look at it and resolve to the satisfaction of everybody, otherwise the congresses will be repeated,'' Sheriff said.
He said NEC with the Board of Trustees (BoT) and other stakeholders of PDP resolved that the party would hold its national convention in Port-Harcourt on Saturday as planned.
"We also resolved that at the convention NEC will take a resolution that the party's presidential candidate will come from the north.
"We also state that the PDP national chairmanship position will go to the southern part of the country after our party's presidential candidate wins the election,'' he added.
The NEC also called on the Federal Government and the anti-graft agencies to investigate other political parties' 2015 general elections campaign funds, he said.
Sheriff said that the committee observed that only PDP members, no fewer than 20, were being arrested over campaign funding.
"We believe that PDP is not the only party that went for the election; we are also calling on the government and its anti-graft agencies to investigate other political parties' campaign funds,'' he said.