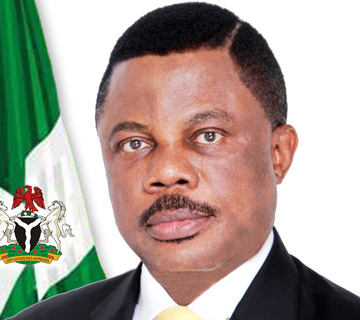 Traders in Awada in Obosi, near the commercial city of Onitsha in Anambra, on Tuesday protested against multiple taxation and levies by the state and local governments.
The protesters, who carried placards, claimed that they were forced to pay same taxes and levies to revenue officials the state government and Idemili North Local Government Area.
A trader, Mr Kelechukwu Duru, said that they were paying levies for stalls/business premises, sanitation, minor Industry, etc.
"The revenue officials collect monies even above government's stipulated amounts.
"We are forced to pay as much as N24,000, N18,000 and N12,000 for sanitation, store and minor industry respectively, as against the flat N2,500 being paid in the past.
"We are not saying we will not pay levies and taxes but we are being over charged.
"They are asking us to pay based on what they see in our shops. This is not correct", Duru, the President of Live and Let Live Store Traders Association, said.
While appealing for the intervention of the state government, Duru called for a flat and single rate for every levy and taxes to be imposed on them.
Secretary of the association, Mrs Chioma Osuchukwu, said the small money the female traders started businesses with had gone into taxes and levies.
Osuchuwku urged the wife of the Governor, Ebelecuhukwu Obiano, to plead with her husband to look into the activities of the revenue agents.
Some of the placards carried by the protesters read: "Anambra State Governor, please check if what revenue contractors and agents are collecting from us is what you approved."
Other placards read: "Willie is working, revenue agents and contractors are destroying APGA government", and "Gov. Willie Obiano, will you allow revenue contractors and agents to milk us dry?"