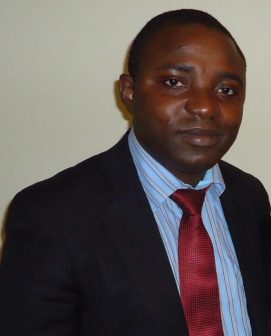 A new communication app that enables video conferencing, talk, text and file sharing on an array of devices has hit the Nigerian telecommunications market.
The Nigerian startup BeepTool is surpassing Skype, WhatsApp and Viber in offering affordable services for the African diaspora by offering nearly free, flat-rate VoIP (internet to mobile or landline) calling to Nigeria.
According to John Enoh, Chief Executive Officer of BeepTool, "Nigerians are traveling more than ever before, vacationing and living abroad, from Boston to Berlin to Beijing.
"As a Lagos-based company, we understand our customers need inexpensive, reliable lines of communication back home."
"That's why we're offering flat-rate calling to Nigeria. It doesn't matter where you are in the world, or whether you're calling a landline or any of Nigeria's mobile carriers. You'll always pay just 2.6 cents per minute."
BeepTool's rate is lower than any other service provider. Other VoIP calls from BeepTool start from as low as $0.008 per minute, making BeepTool the most affordable communication tool currently on the market.
In addition, BeepTool-to-BeepTool voice and video calling is free, and BeepTool offers low-cost money transfers, letting Nigerians send remittances to loved ones back home or pay bills easily and instantly from anywhere in the world. More than 500,000 people have downloaded the free BeepTool app, available from the Apple and Google app stores.
"With half a million people relying on BeepTool, we're on track to become Africa's favorite talk and text app," Enoh said.