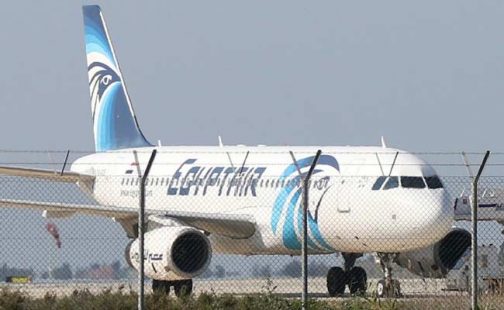 Search teams have found two large orange objects in waters off Egypt suspected to belong to the missing Egyptair passenger plane, Greek state television reports, citing military staff.
The suspected Egyptair debris was found approximately 230 nautical miles, south-east of the Greek Island of Karpathos, according to the report.
Egyptair Flight MS804 was en route from Paris to Cairo with 66 people on board when it disappeared from radar while flying at the height of 36,000 feet over the Mediterranean Sea at 2:30 am local time (0030 GMT).
France has offered Egyptian and Greek authorities help in their search operations for the Airbus A320 aircraft, with President Francois Hollande saying the plane had crashed.